It is so easy to get caught up in what something is supposed to look like. When it comes to the beginning of your marriage I propose rather that you think about what you want it to feel like.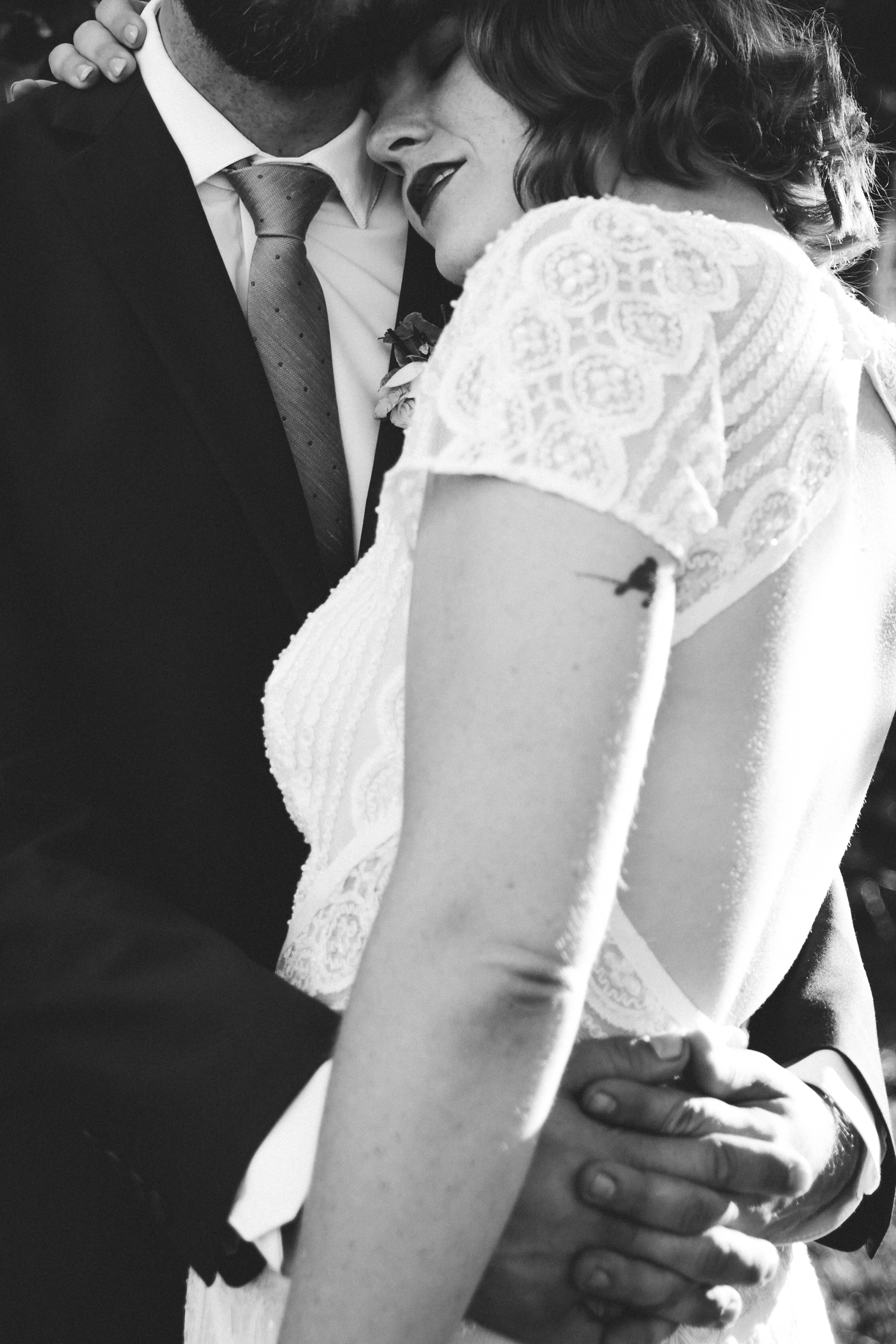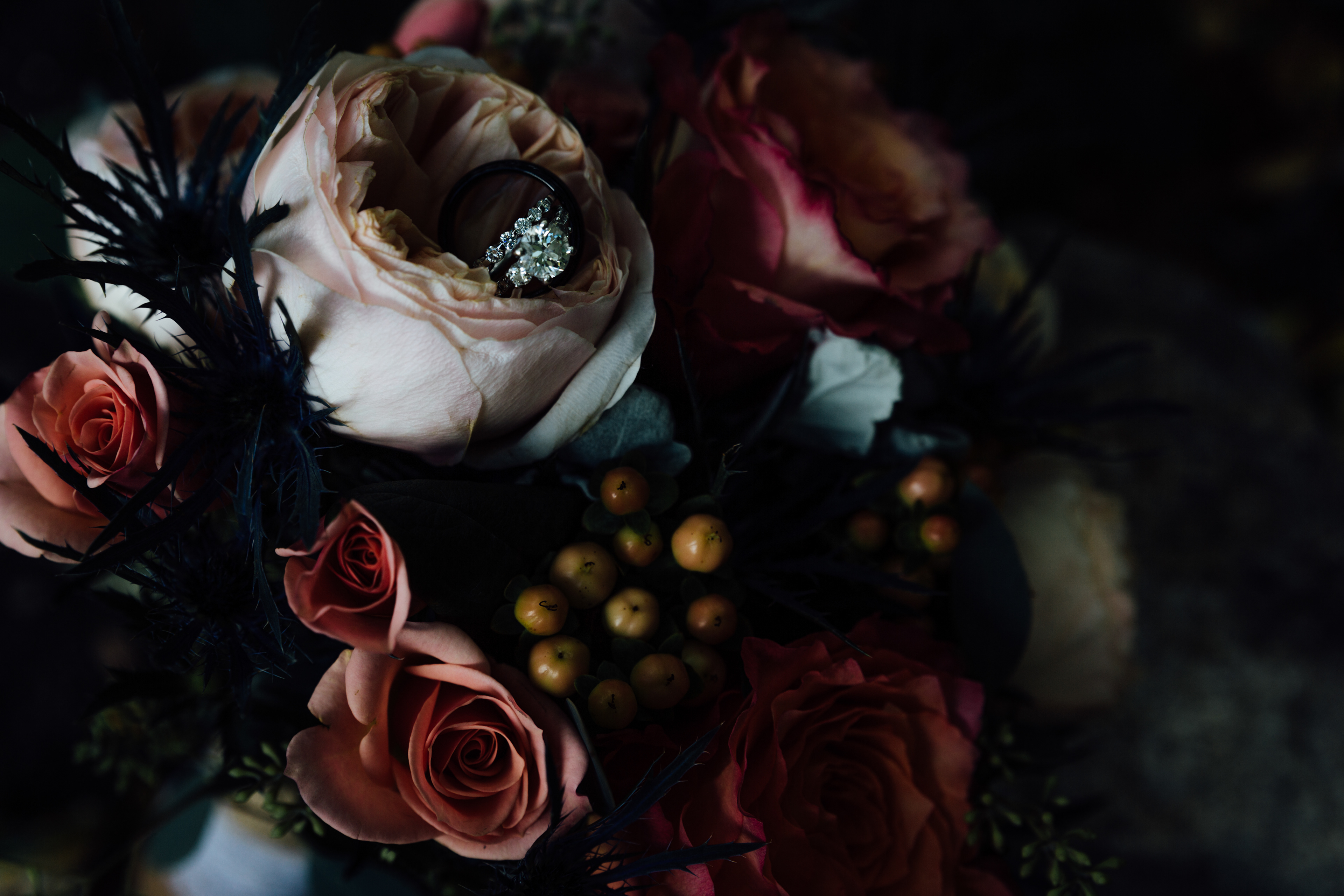 For me + my now husband, we wanted it to feel like us: adventurous, low-key + with great meaning. So we took off to Greece and exchanged our vows on top of a church (that we found the morning of) overlooking the Aegean Sea. We then traveled for a few weeks around the islands before coming home to have a big brunch with all of our extended family so they could all meet. Later that day we made it legal in the kitchen of our house (under serious renovation) with my husband's best friend as our officiant, surrounded by our immediate family. Close friends came to meet us after our little ceremony so we could have some time with them before walking to a Whisky bar in our neighborhood later that evening to meet more friends + family.
​​​​​​​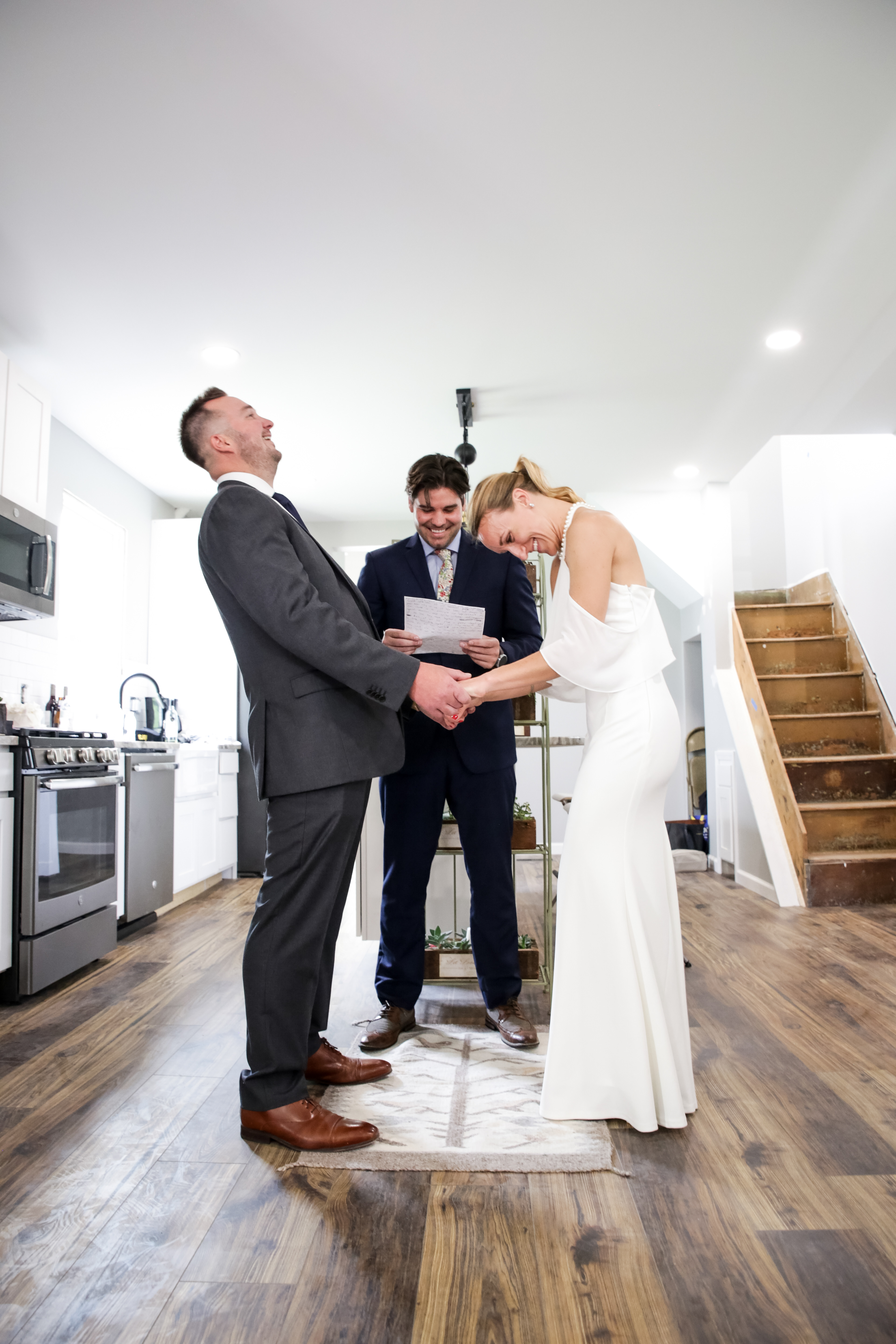 It was after this experience of seeing + feeling what a wedding/exchanging of vows/elopement/non-traditional celebration or whatever you want to call it could be, that I felt as though I could best serve my clients in the same way.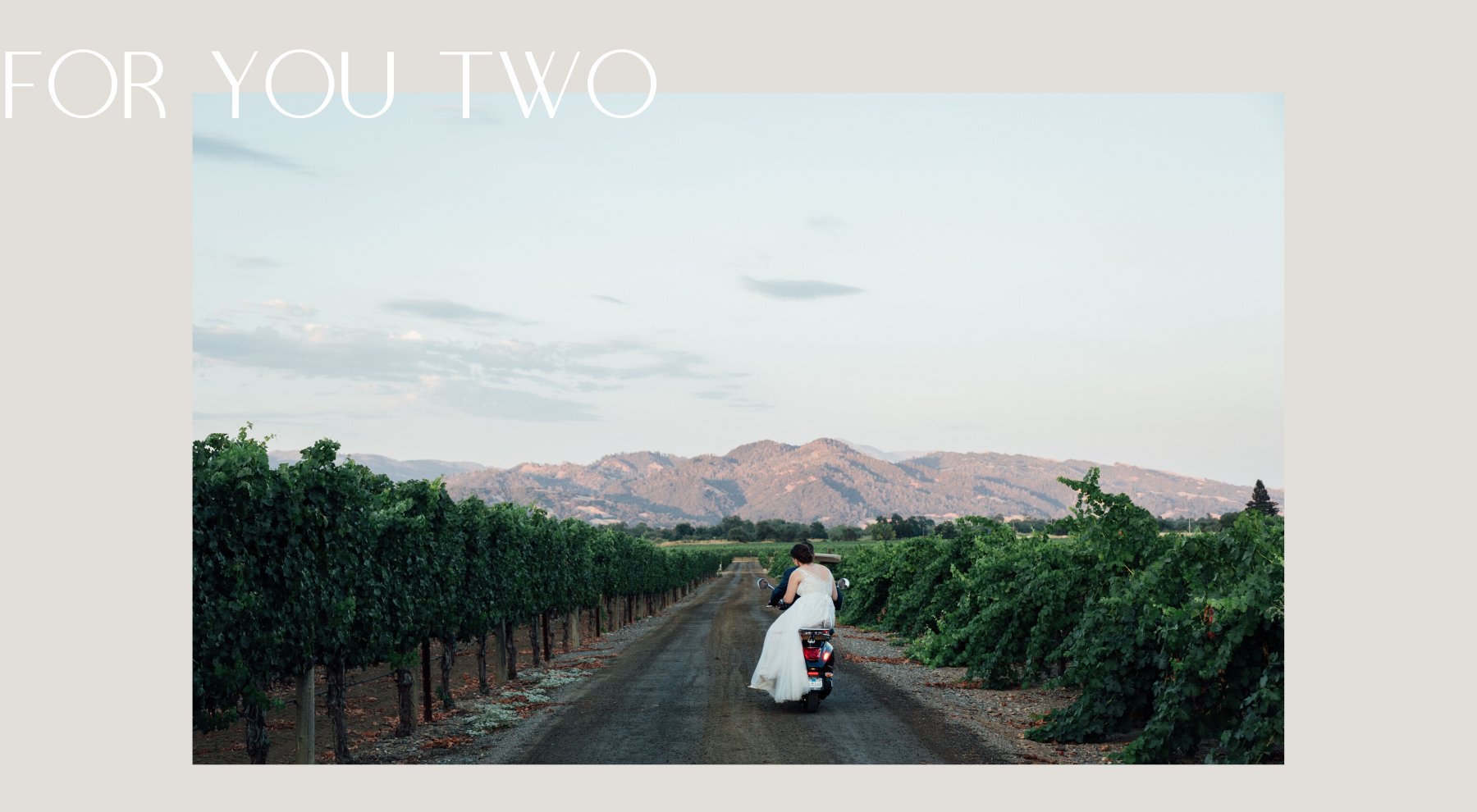 what I love most about photographing this type of celebration
I love the mood of capturing the easy love between couples when they aren't stressed about the logistics of a giant affair.  
I love seeing couples make last minute decisions that allow for their best interests to be the priority. 
I love seeing the connection the couple has to every. single. person. who attends along with every. single. detail. they poured their time + energy into. 
Most of all, I love the slow down of a micro wedding or elopement. You get to truly spend uninterrupted time with your partner, focus on your loved ones, enjoy the way your food tastes, smell your flowers (literally), feel whole and grateful, while savoring every moment. 
And make no mistake, small or different doesn't mean uninspired. In my experience it is actually quite the opposite. You get to ask yourselves, "what matters most to us" then create something magical off those ideas.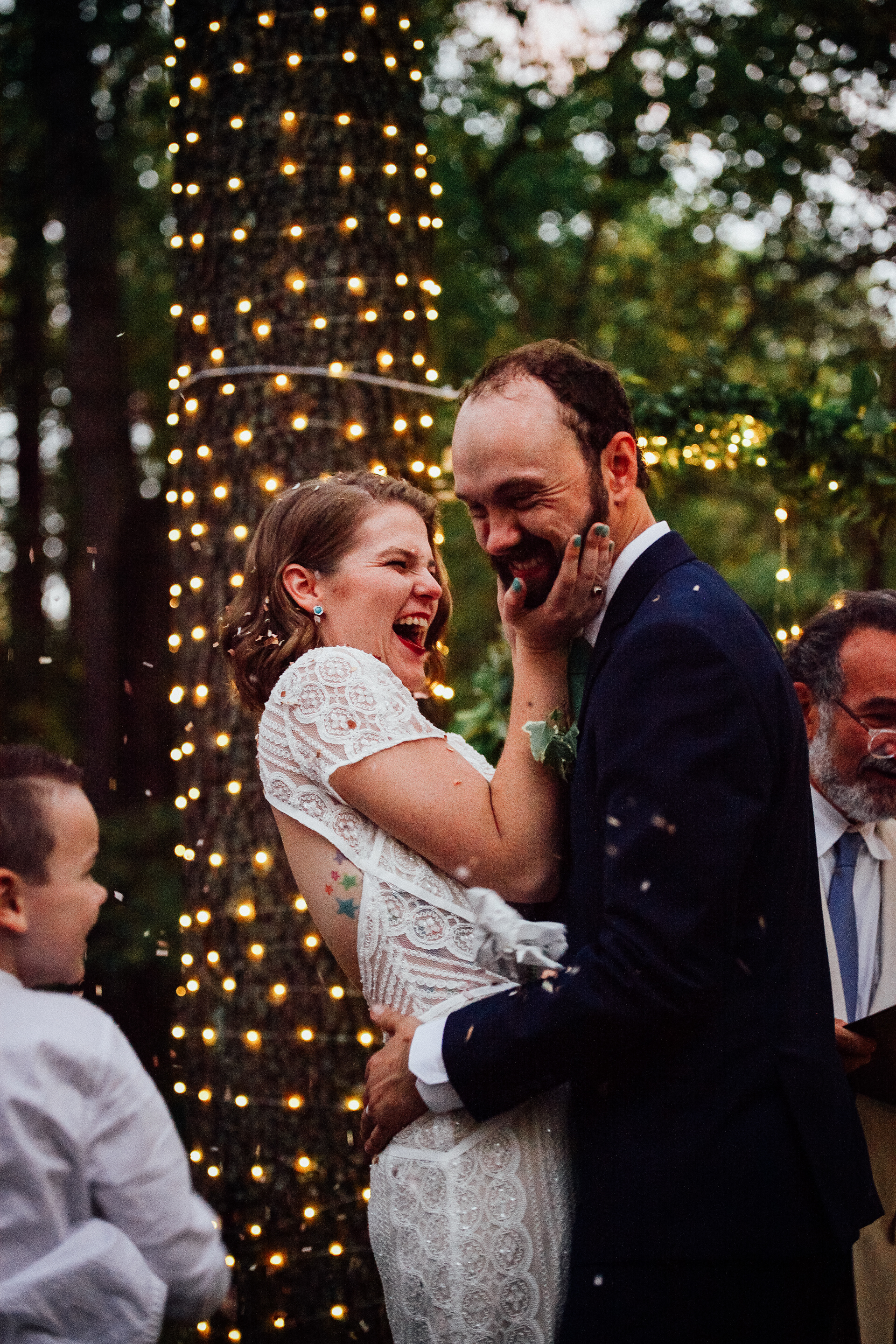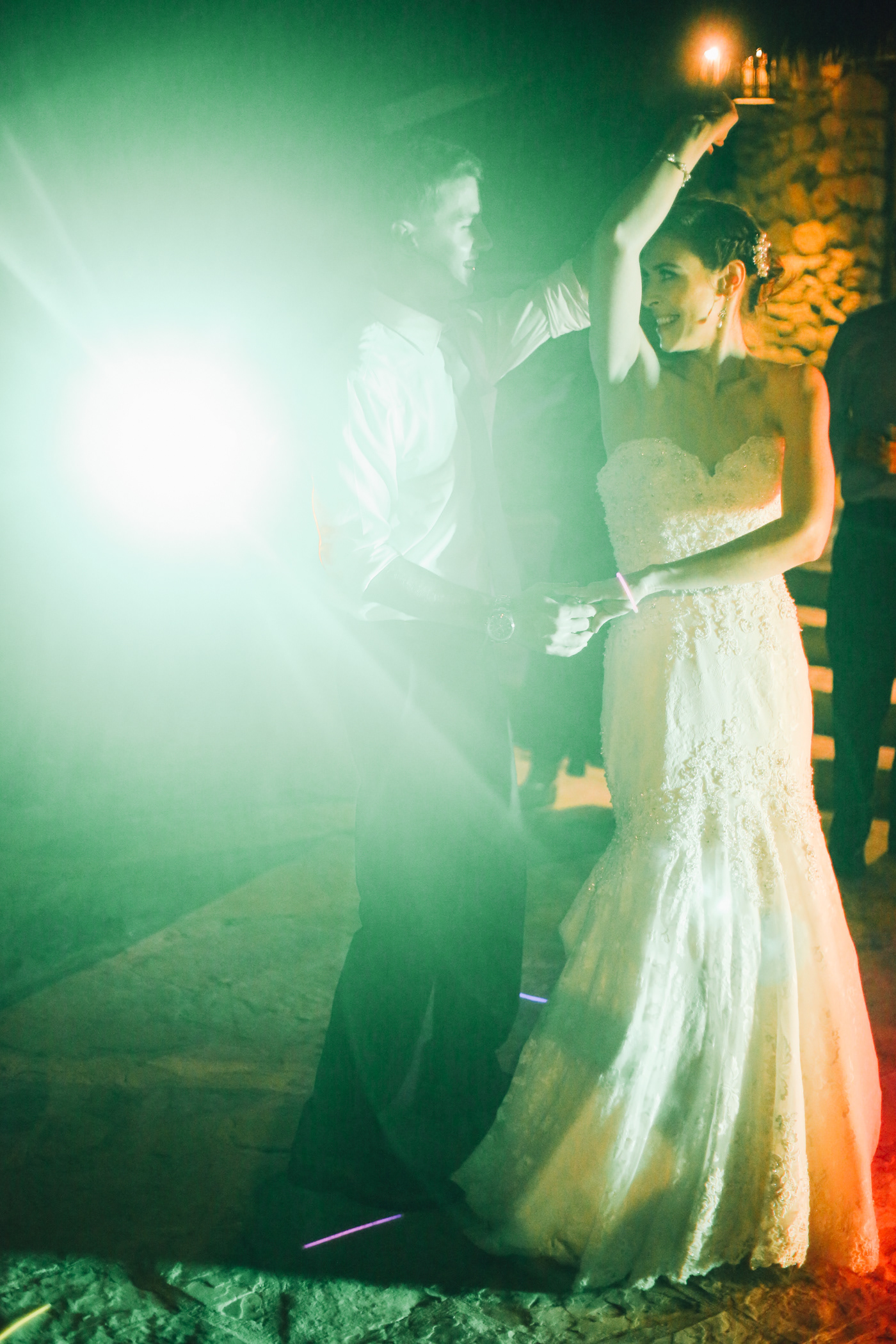 How do you want to feel on the day and the days surrounding one of the most pivotal moments of your life?
I am available to shoot over the course of a few days. I want to get to know you outside of this one event and who you both are together in this specific time. 
I can offer ideas on places, events, locations, vendors and other general ideas to help make this day yours. 
Not only will I travel, I live for it!
I am here to offer 15+ years of experience with open communication before, during and after your date.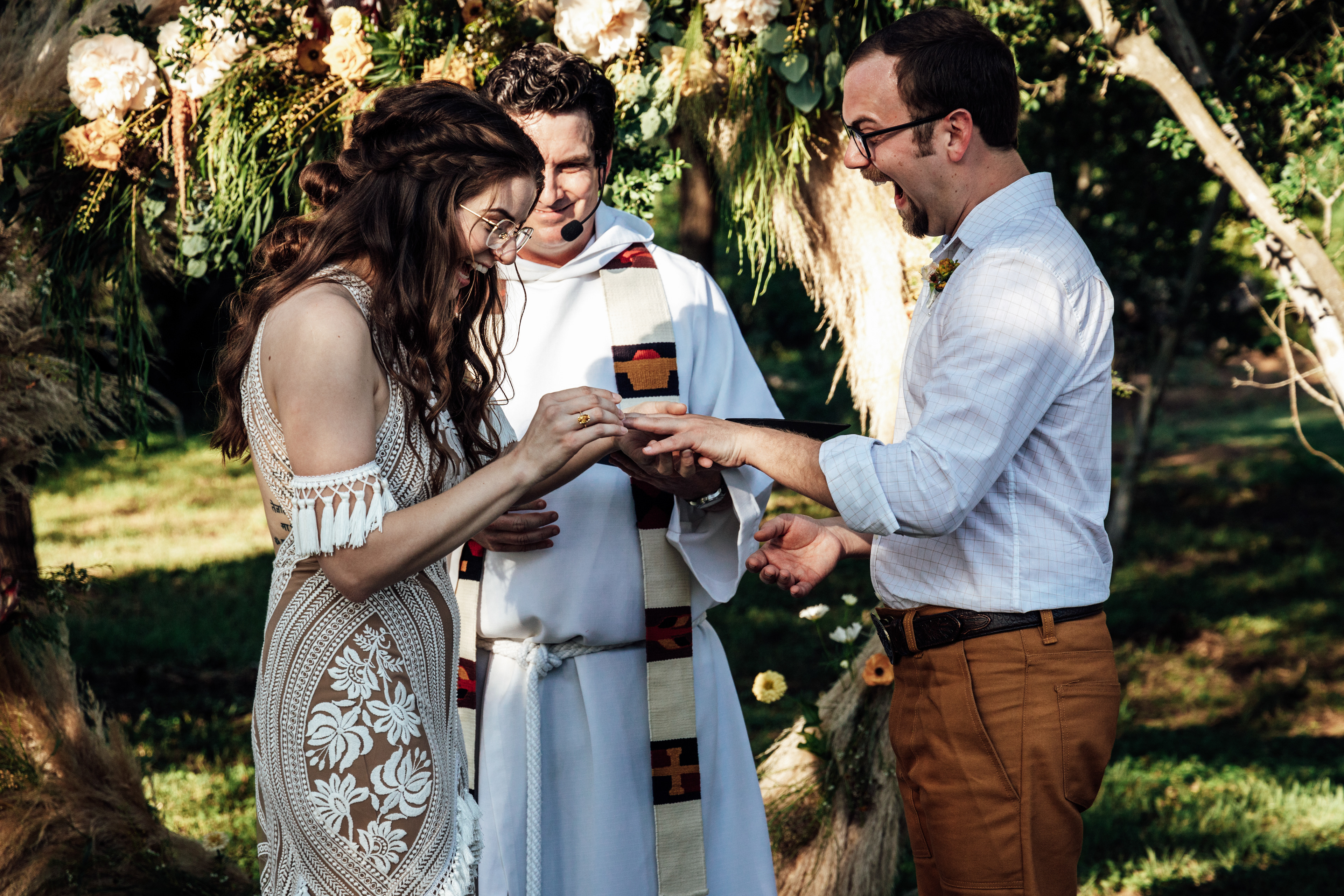 I felt the universe shift under my feet when I exchanged vows with my husband, and I want nothing less for you
.
Below are some examples of how some of my incredible couples made the moment right for themselves in the most beautiful ways.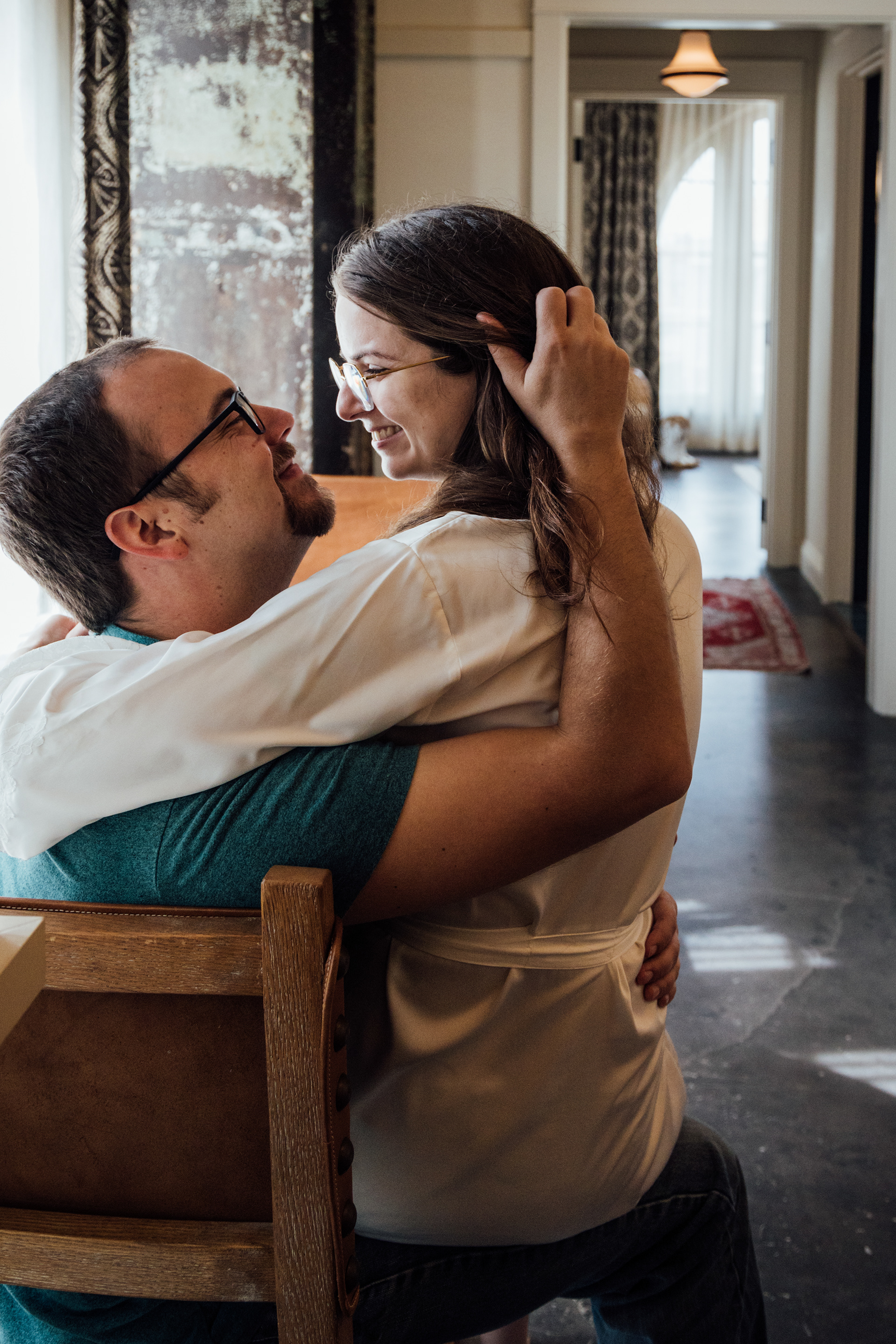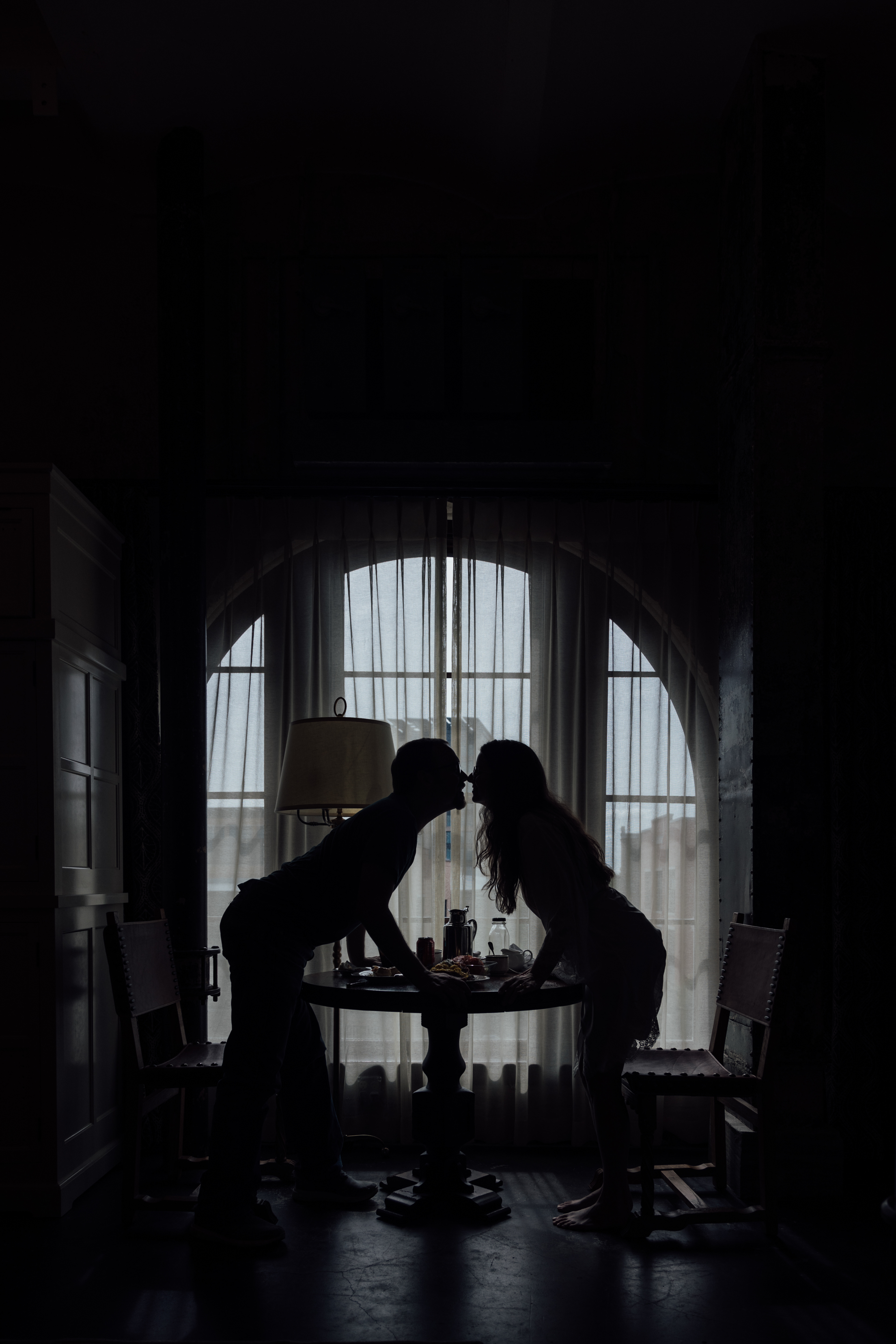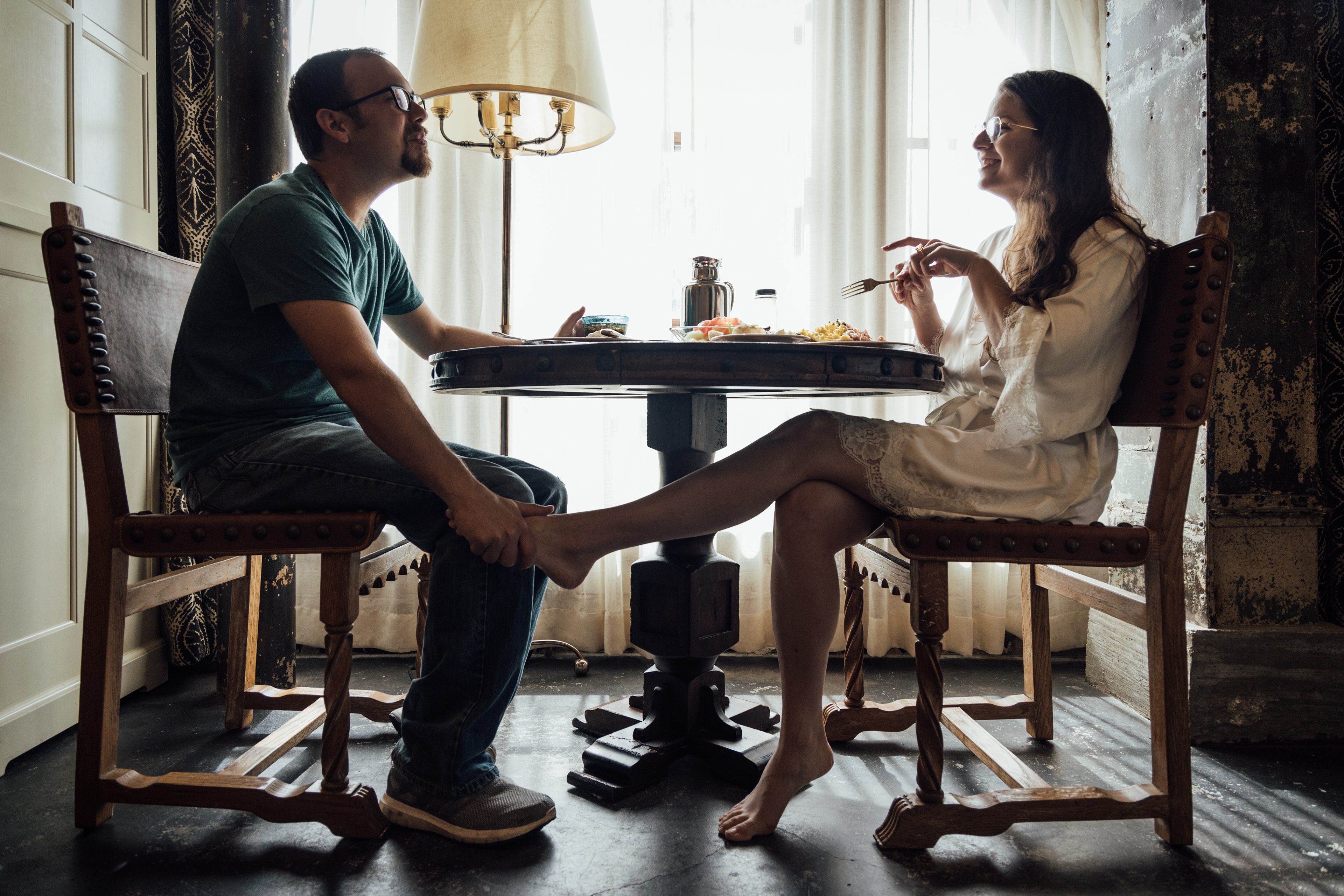 May 16, 2020 | Mylnar Ranch in Jourdanton, TX
Mary + Jake had planned on a wedding at a venue outside of Austin with all their friends + family. Then, COVID-19. 
Instead of canceling all together they decided to have a micro wedding on Jake's parent's ranch. To be completely honest I was really upset when I found out that their wedding was rescheduled. I knew the amount of energy + care Mary and Jake had put into this wedding and I was hurting for them.
But in true Mary fashion, she didn't spend much time moping but instead found another way. Rather than a quick exchanging of vows, which didn't feel right to them, they had their exact wedding (think exquisite floral arrangements, vintage rentals and custom cowboy boots to go with an INSANE wedding gown) along with some added bonuses (think massive teepee tent, Jake on the BBQ and the added excitement of rattlesnakes and wild hogs on the ranch). 
Not only did everything work out, it worked out for the better. There were some downsides of course with COVID keeping certain people away. But as I watched Mary take FaceTime and phone calls from her loved ones it was abundantly clear everyone who wasn't there was there in spirit. 
Even with all the changes and missed faces, there was an energy about this micro wedding that left all the guests + vendors alike feeling like they didn't want the night to end.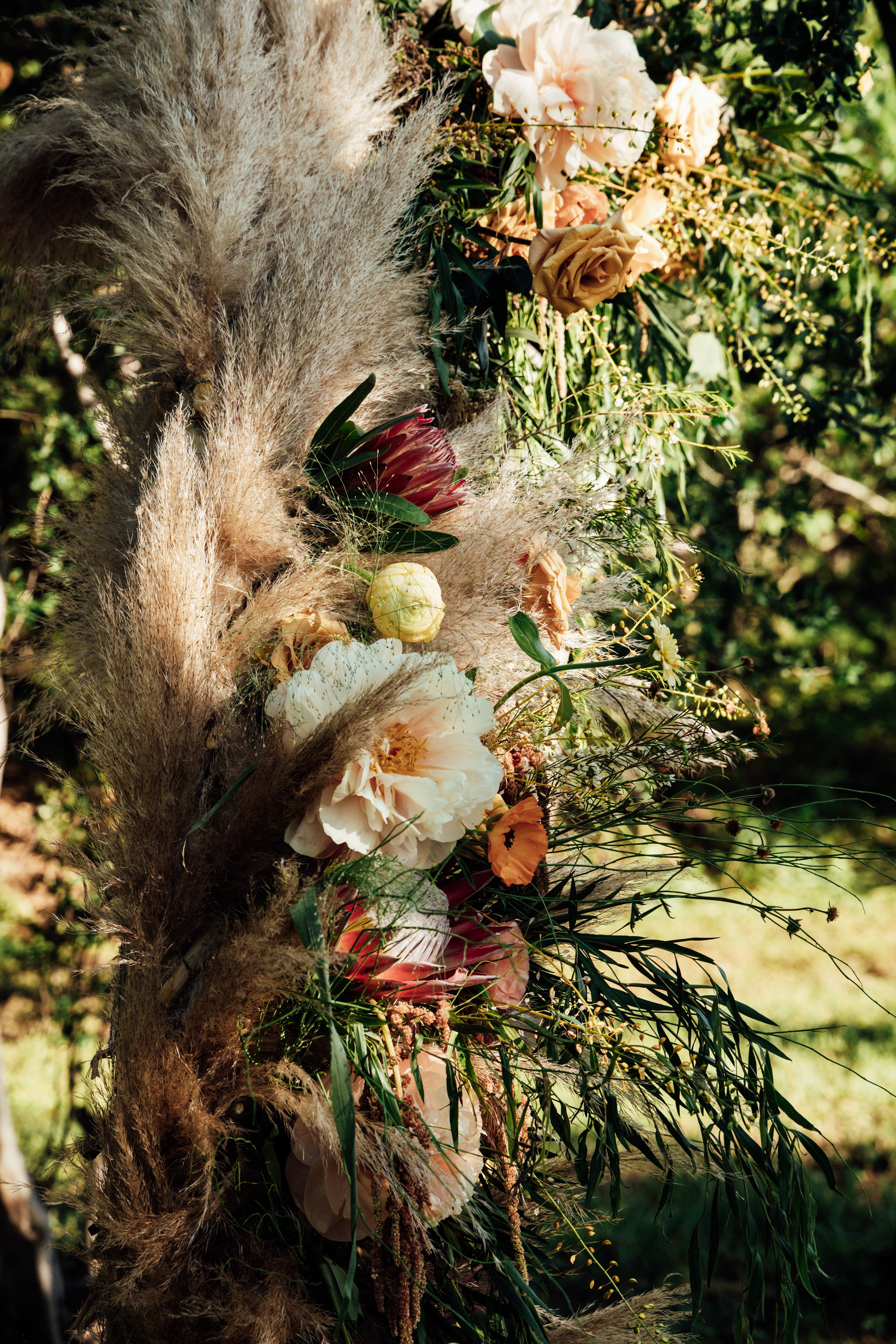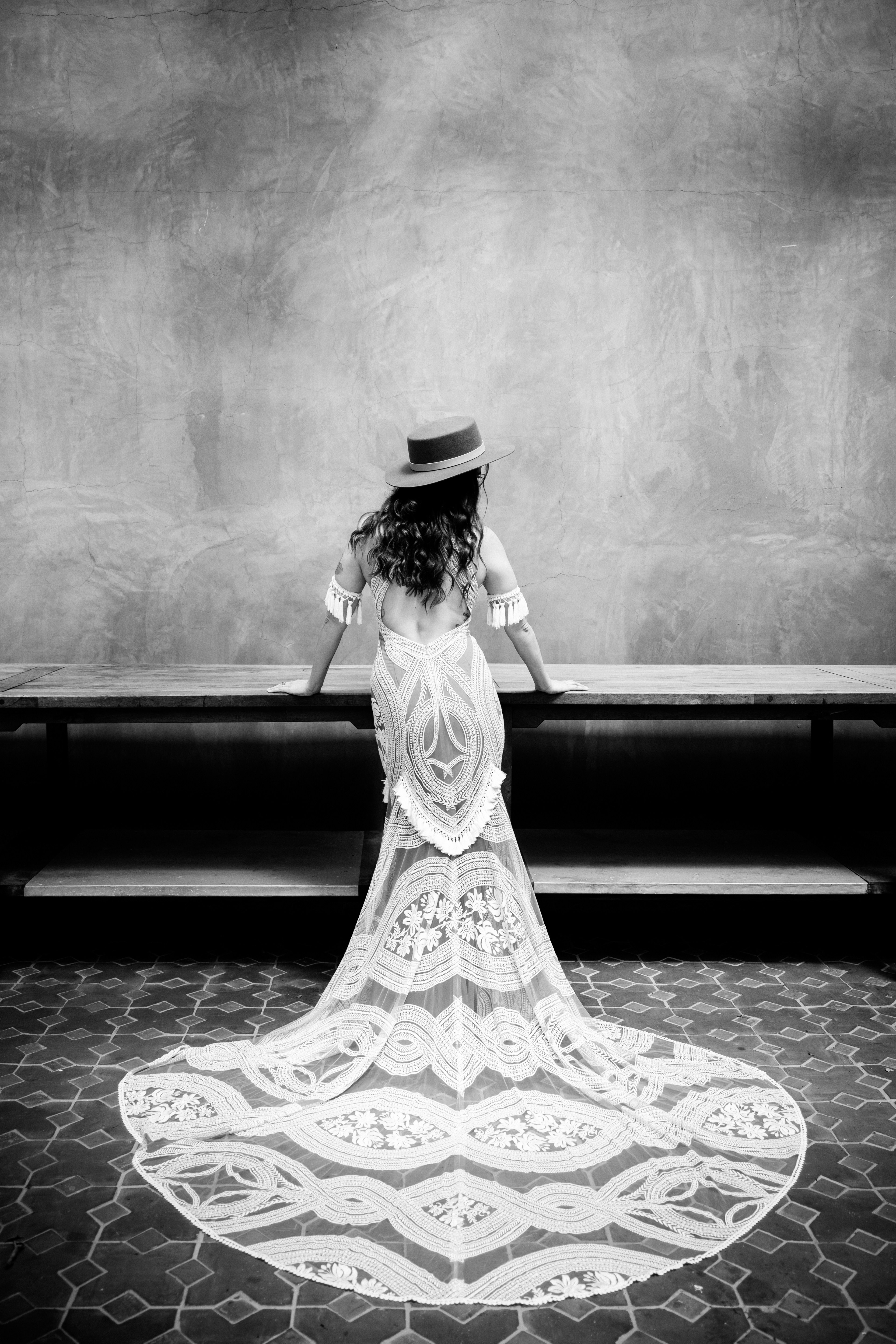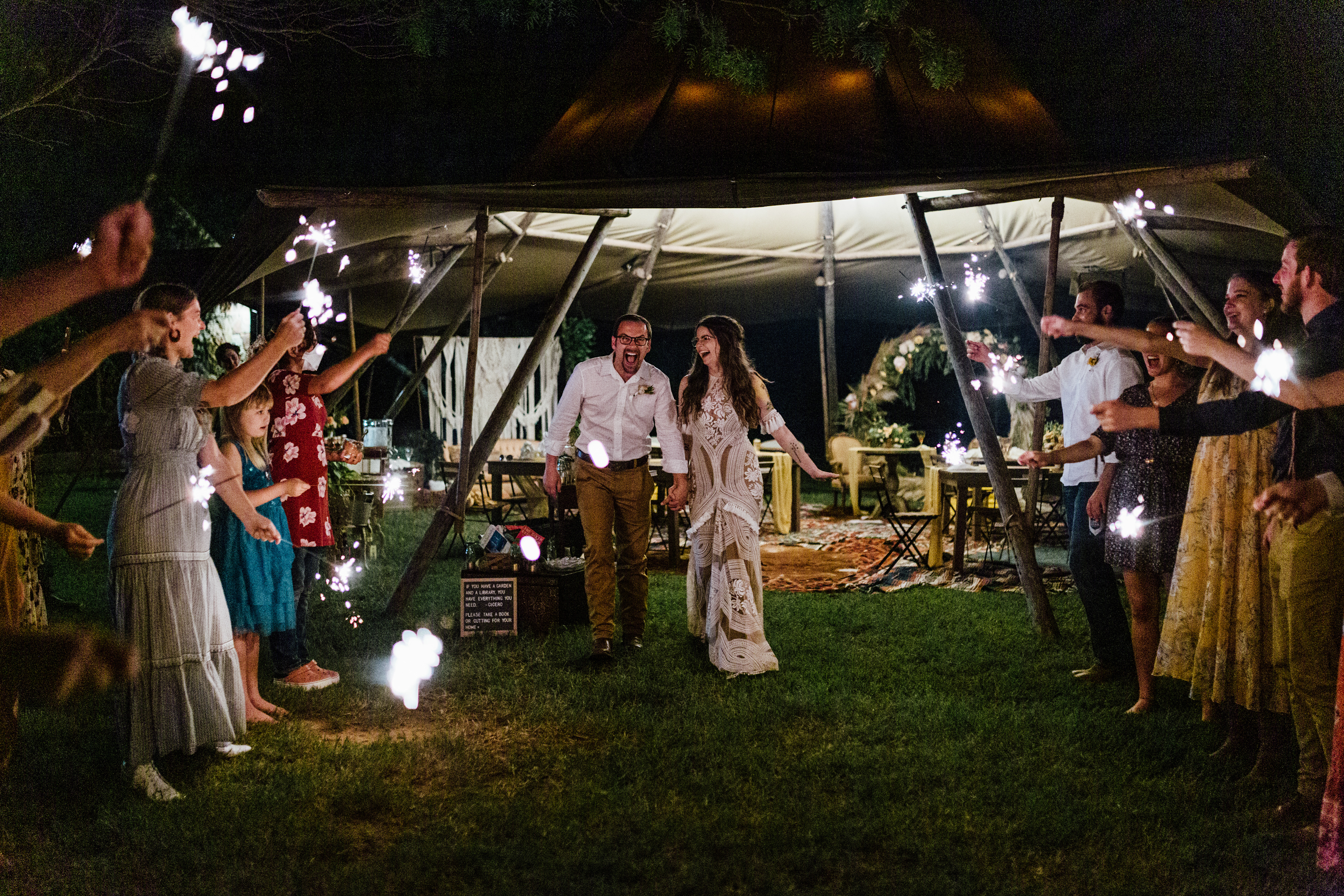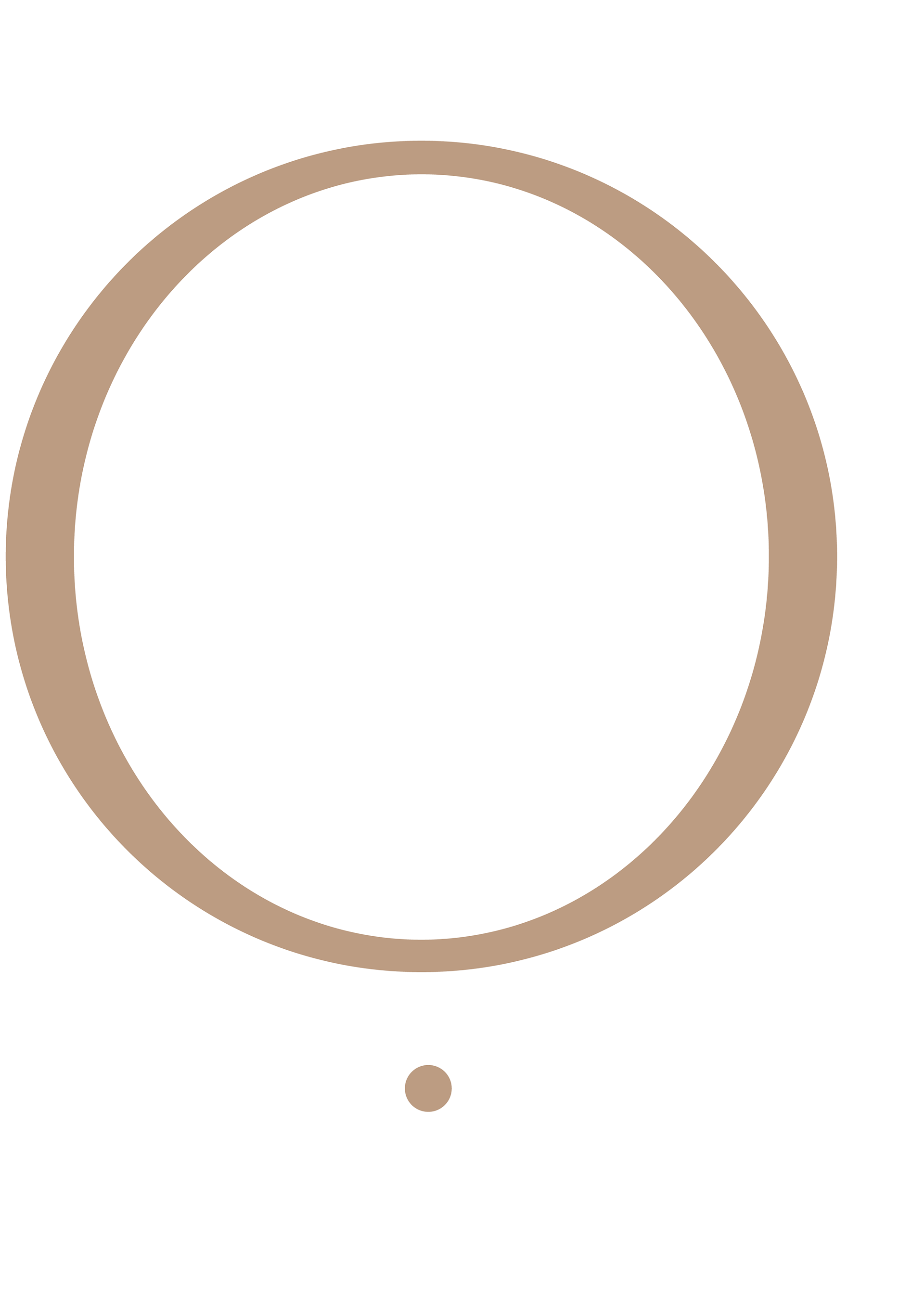 B R A D Y  +  M E L I S S A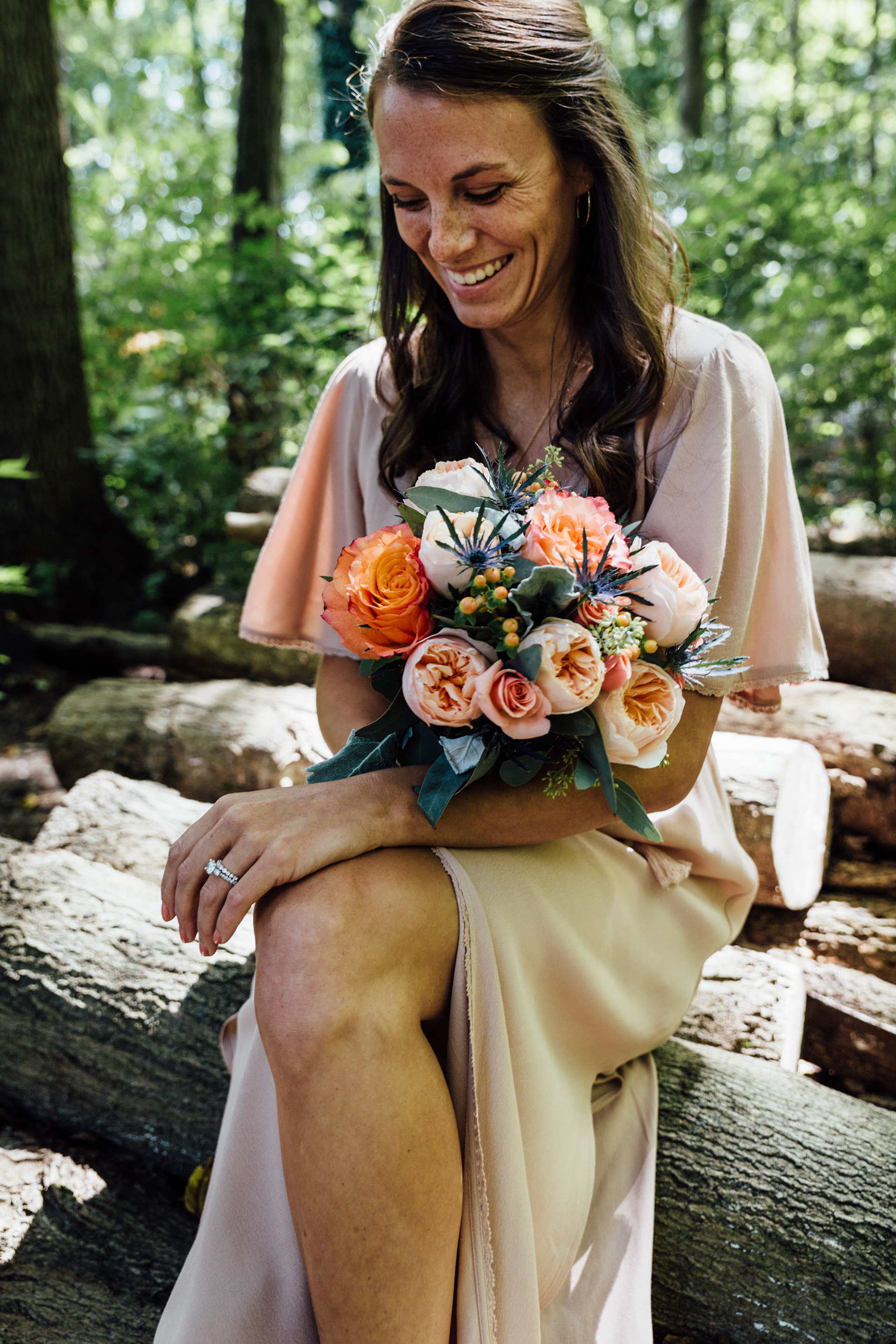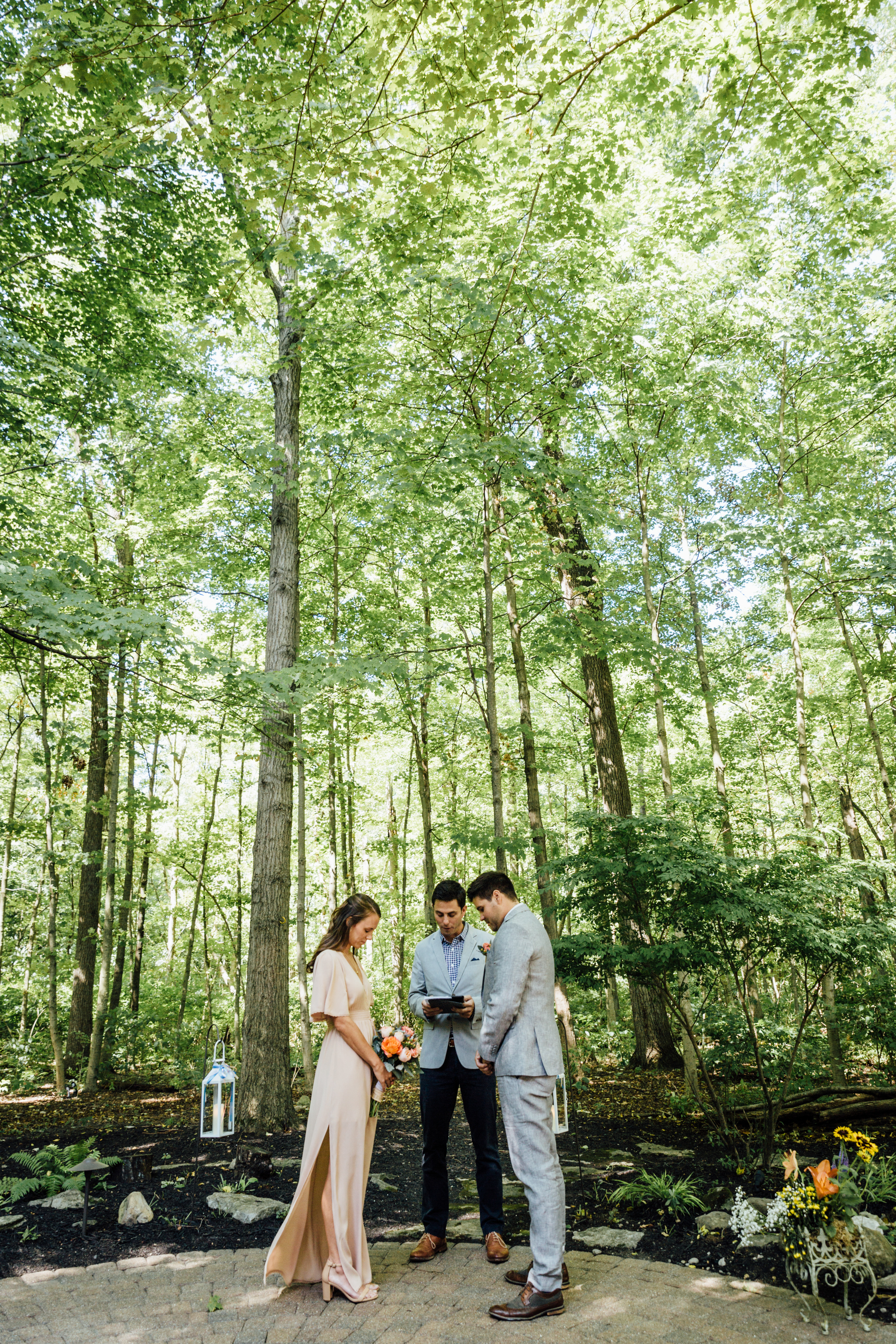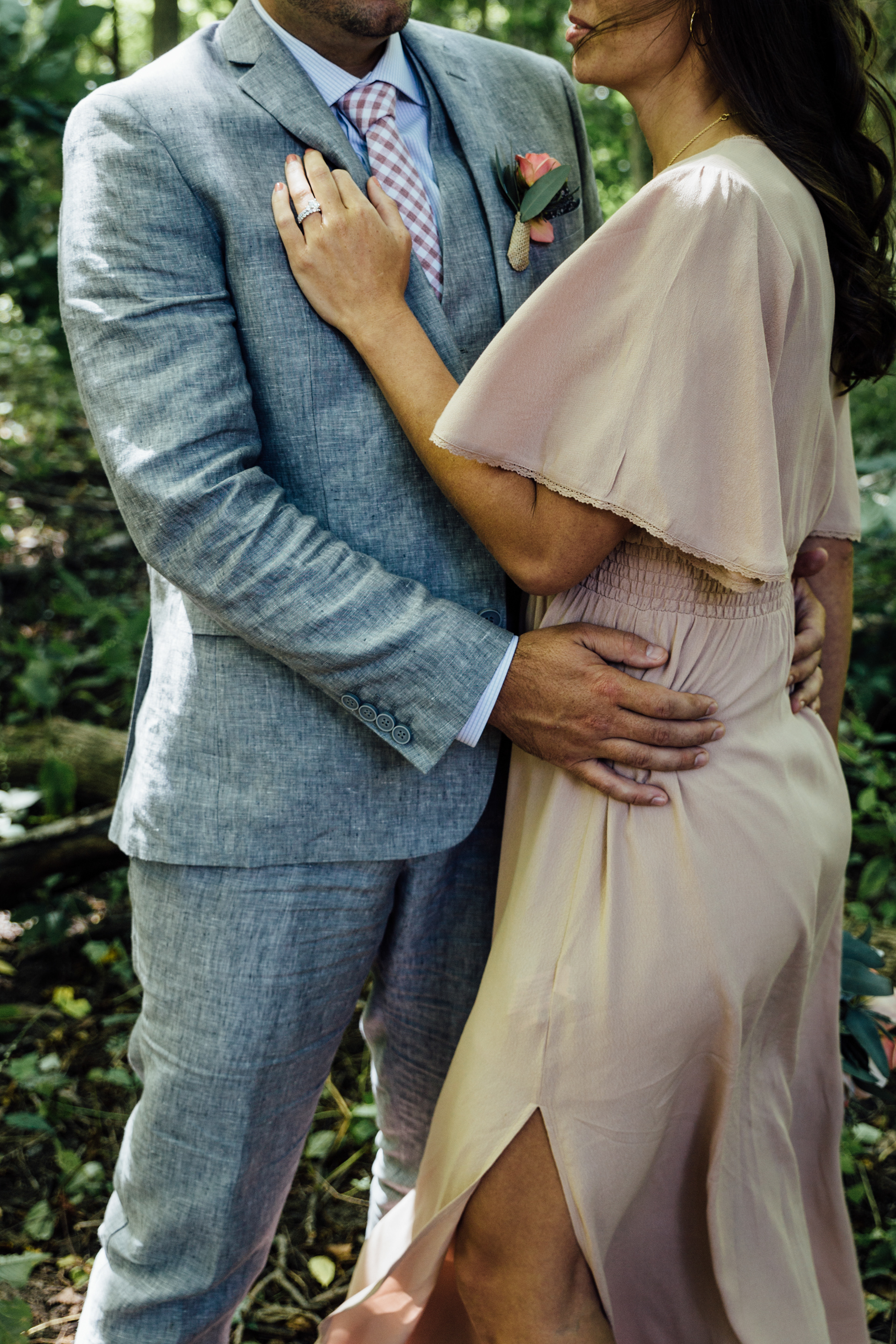 August 24, 2019 | Dublin, OH + The Hickory Room at Wolf's Ridge in Downtown Columbus, OH
Brady + Melissa were married by Melissa's brother in an intimate and casual ceremony in Brady's parent's backyard.
Moments before the ceremony began Brady's Mom asked Melissa what song she wanted to be played while her Dad walked her to meet Brady. Melissa replied, "Oh, I don't know. You pick." 
This light and laughable moment speaks to how low pressure a backyard wedding can be. 
After the ceremony where the two shared some of the most specific and expressive vows I have had the privilege of hearing, we took some family portraits then walked around a bit taking photos in the woods where Brady used to play as a child. 
The family then shared a BBQ meal together before taking time to relax + regroup before heading downtown to celebrate with friends and extended family. 
As two people who don't love the spotlight, they really got the best of both worlds. They had the chance to be vulnerable with close family then casually walk into their party and spend quality time with their extended support system. It was perfect.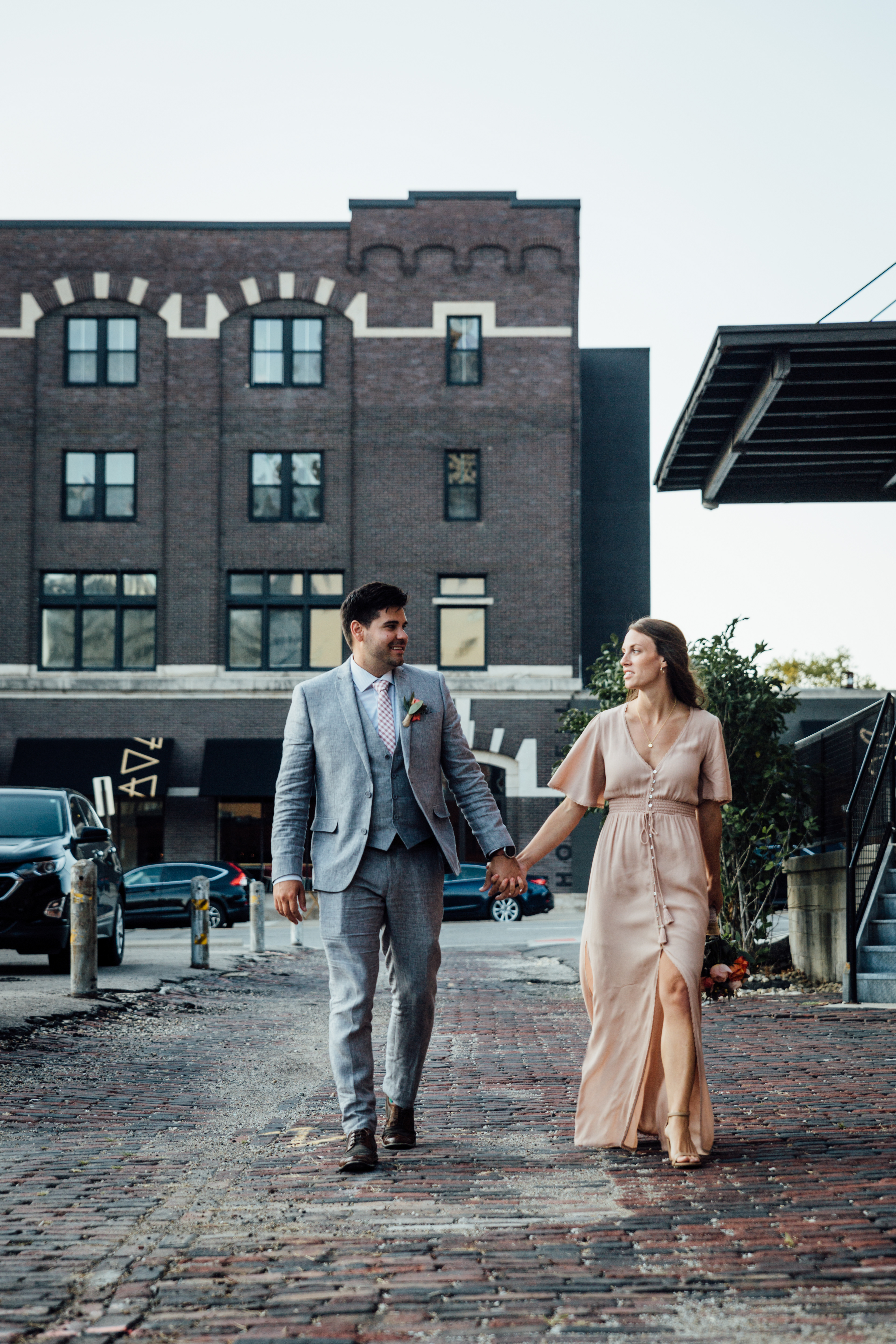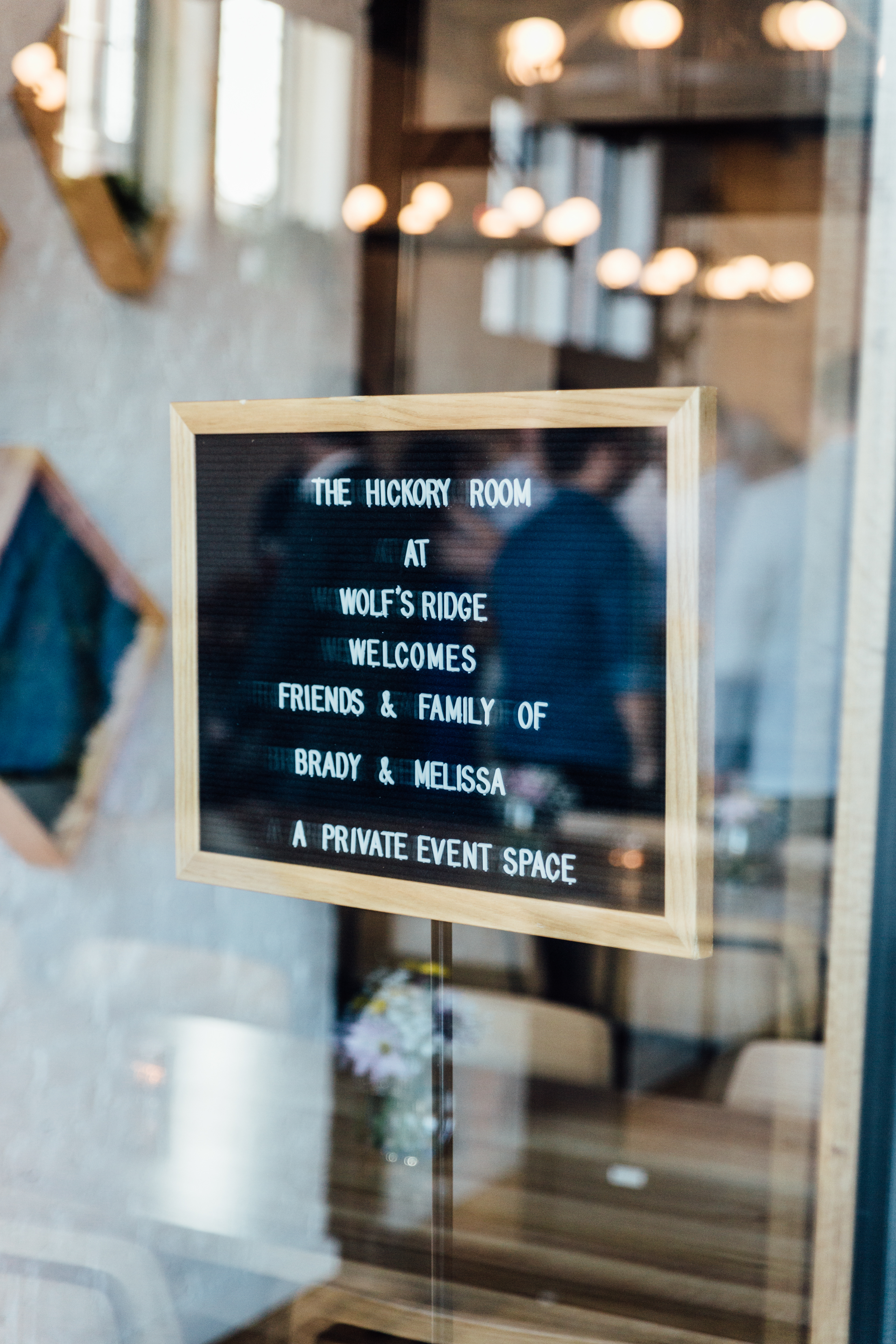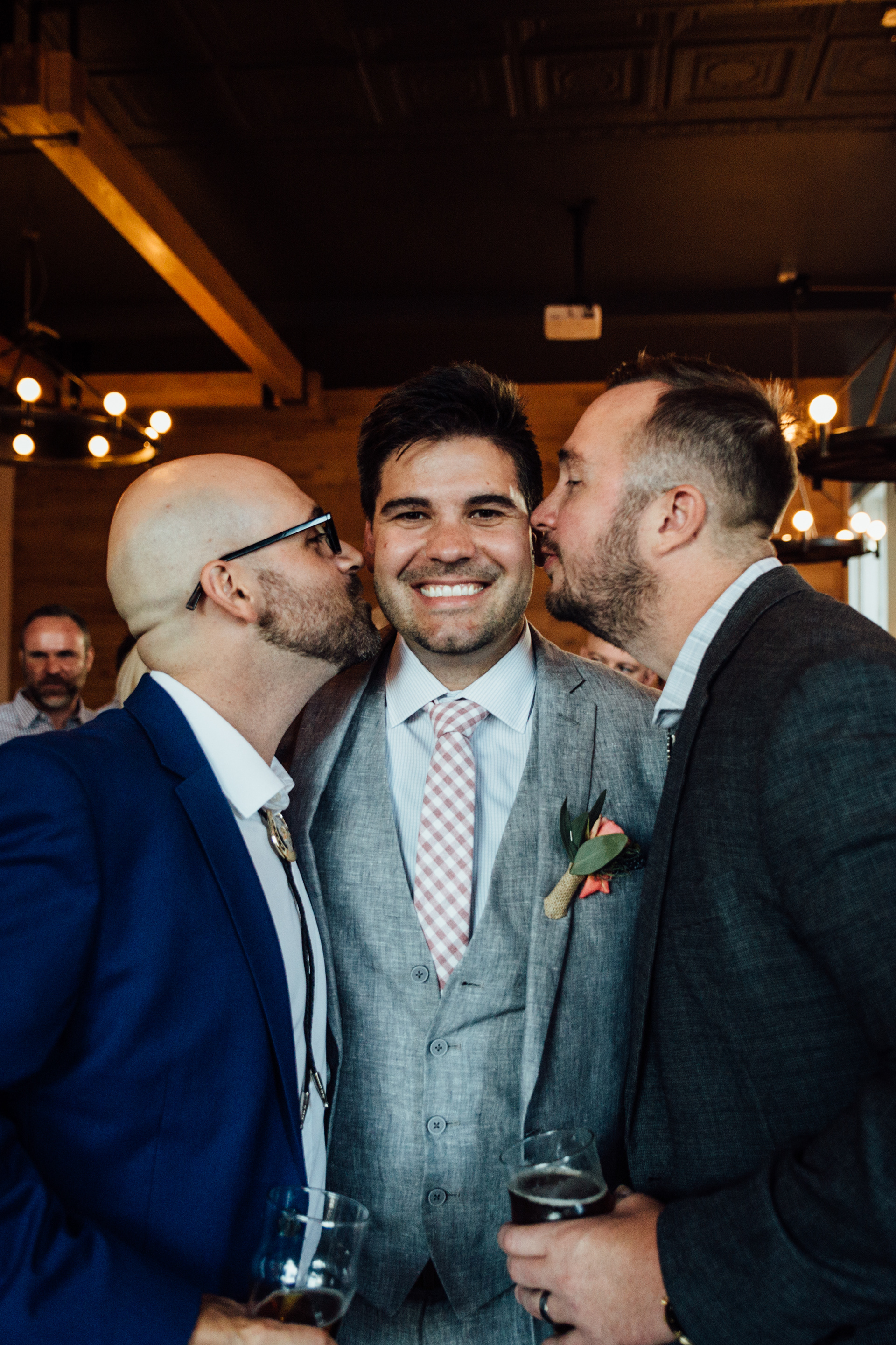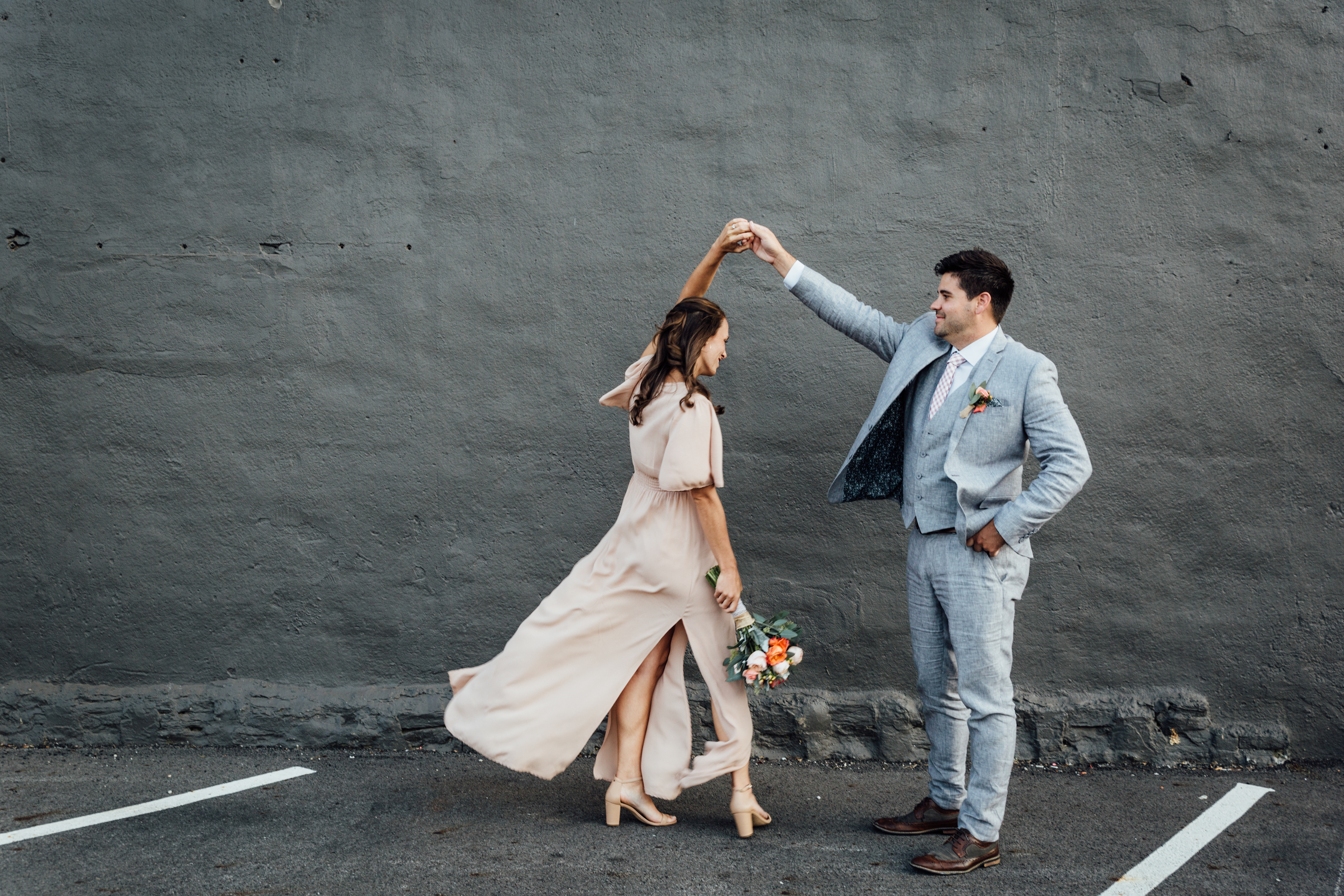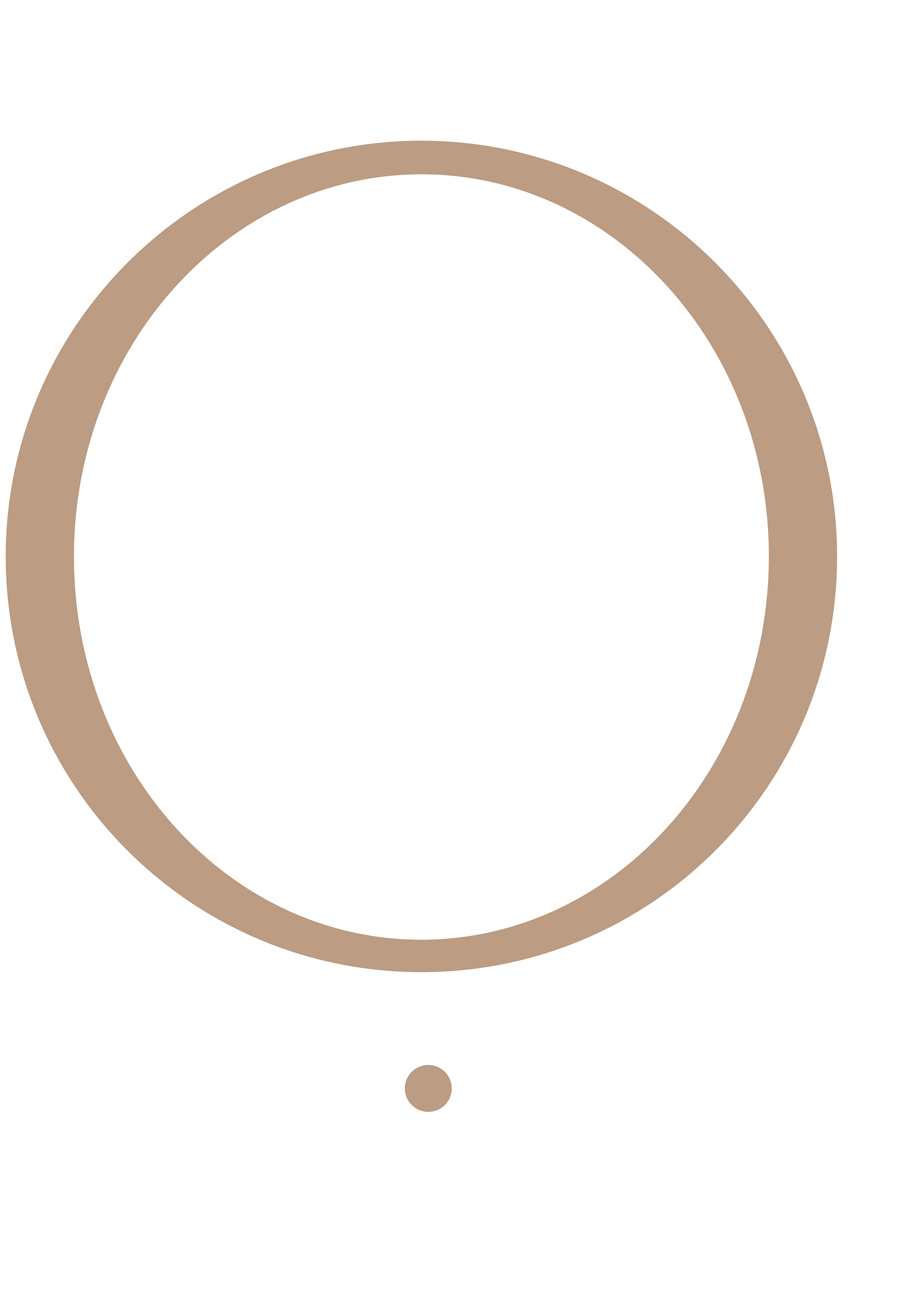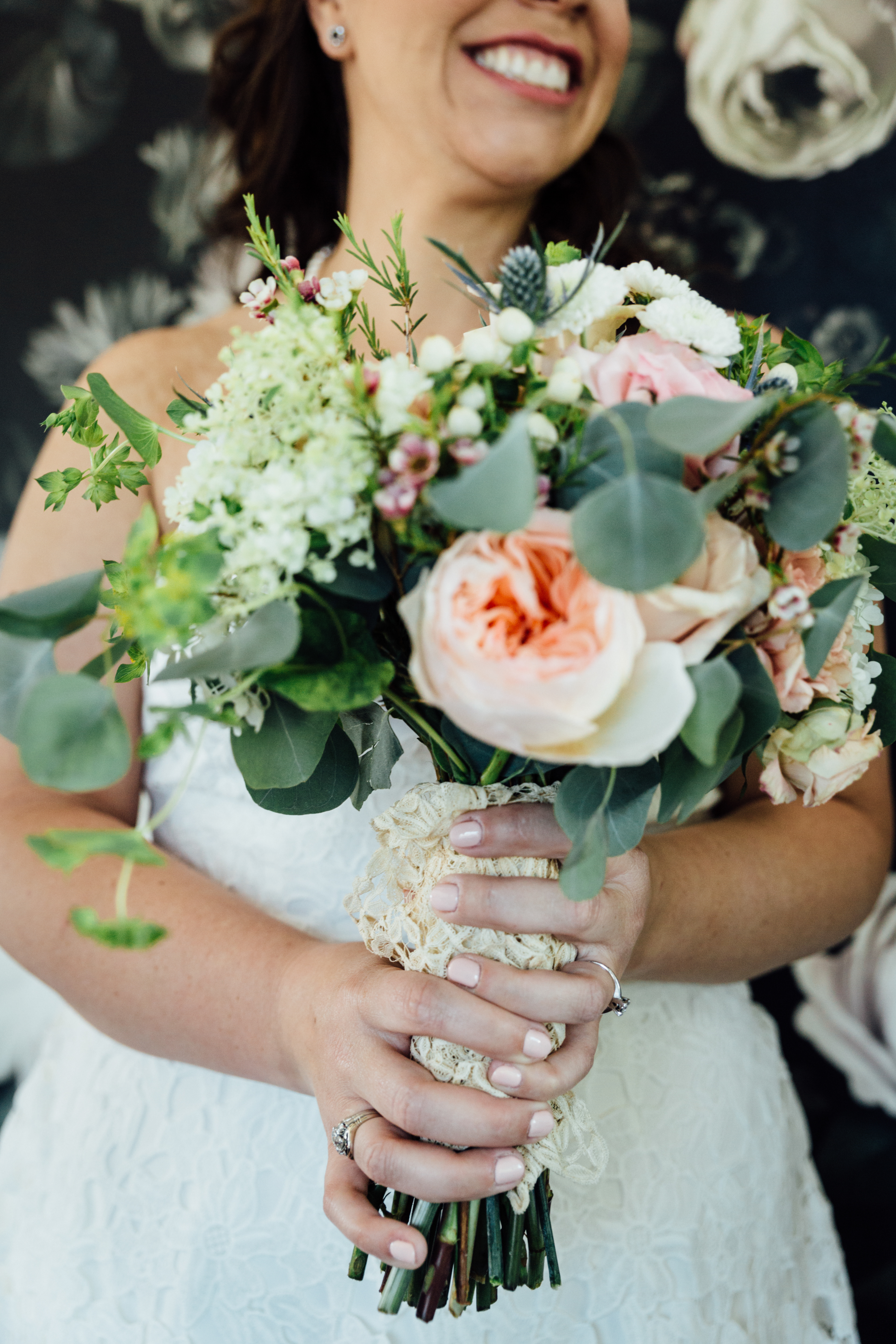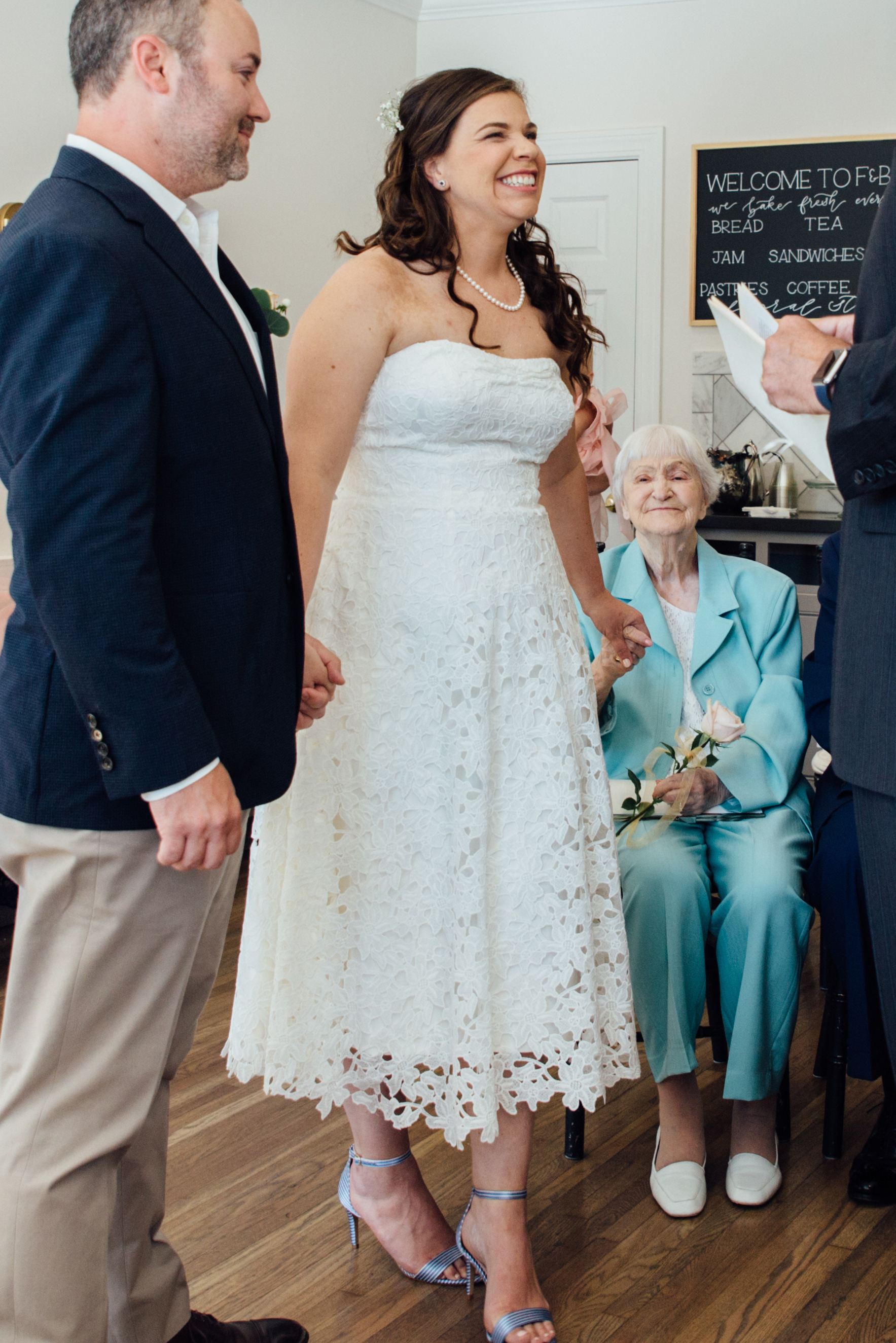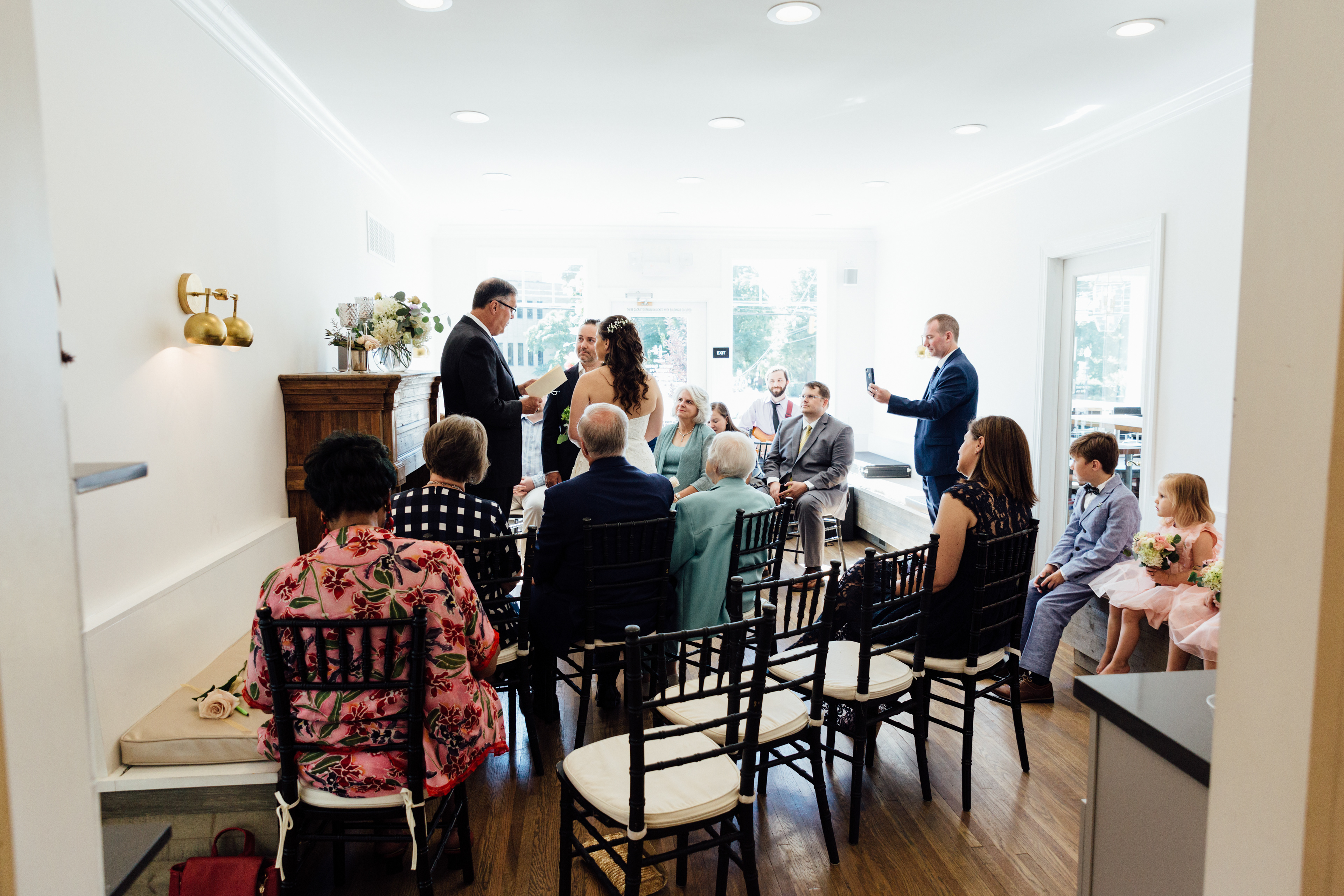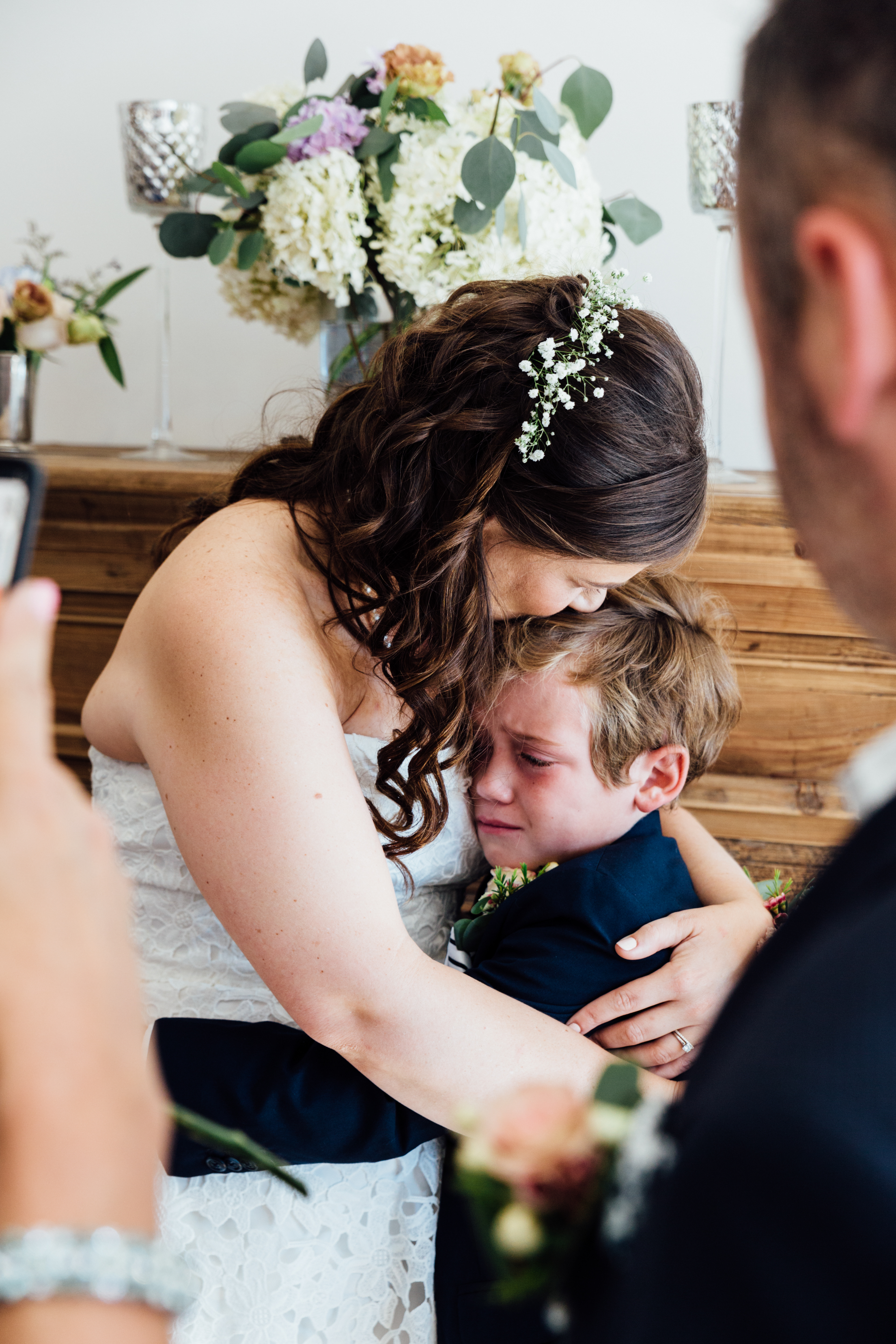 July 7, 2018 | Flower & Bread in Columbus, OH
Tess + Mikey were living in California when they decided to get married. But as Tess always looked to her grandparents as role models for what a healthy + happy marriage looked like, she couldn't imagine getting married without her Grandma being present. And because Ohio to California isn't an easy or short flight, Tess + Mikey decided to have a small ceremony in Columbus at one of her favorite bakeries, Flowers & Bread, so her Grandma could have a front row seat.
What made this private ceremony extra, extra extraordinary was that it allowed Tess to share a separate set of vows to Brodie as his new bonus-mom. She made a strong commitment to him that day and as a young person processing bold emotions, a safe space was everything. 
California was also a special place for them as non-natives (Tess from Ohio, Mikey from Texas) choosing to build their new home there together. Wine + the beautiful vineyards of Sonoma Country in particular were very special to them both. It is where they went on their first date then how they'd continue to explore the region together on weekend adventures. 
So it made perfect sense for them to throw a beautiful more traditional wedding the following weekend where they could invite all their extended family + friends to come celebrate in the place they call home. 
July 20, 2018 | Trentadue Winery in Geyserville, CA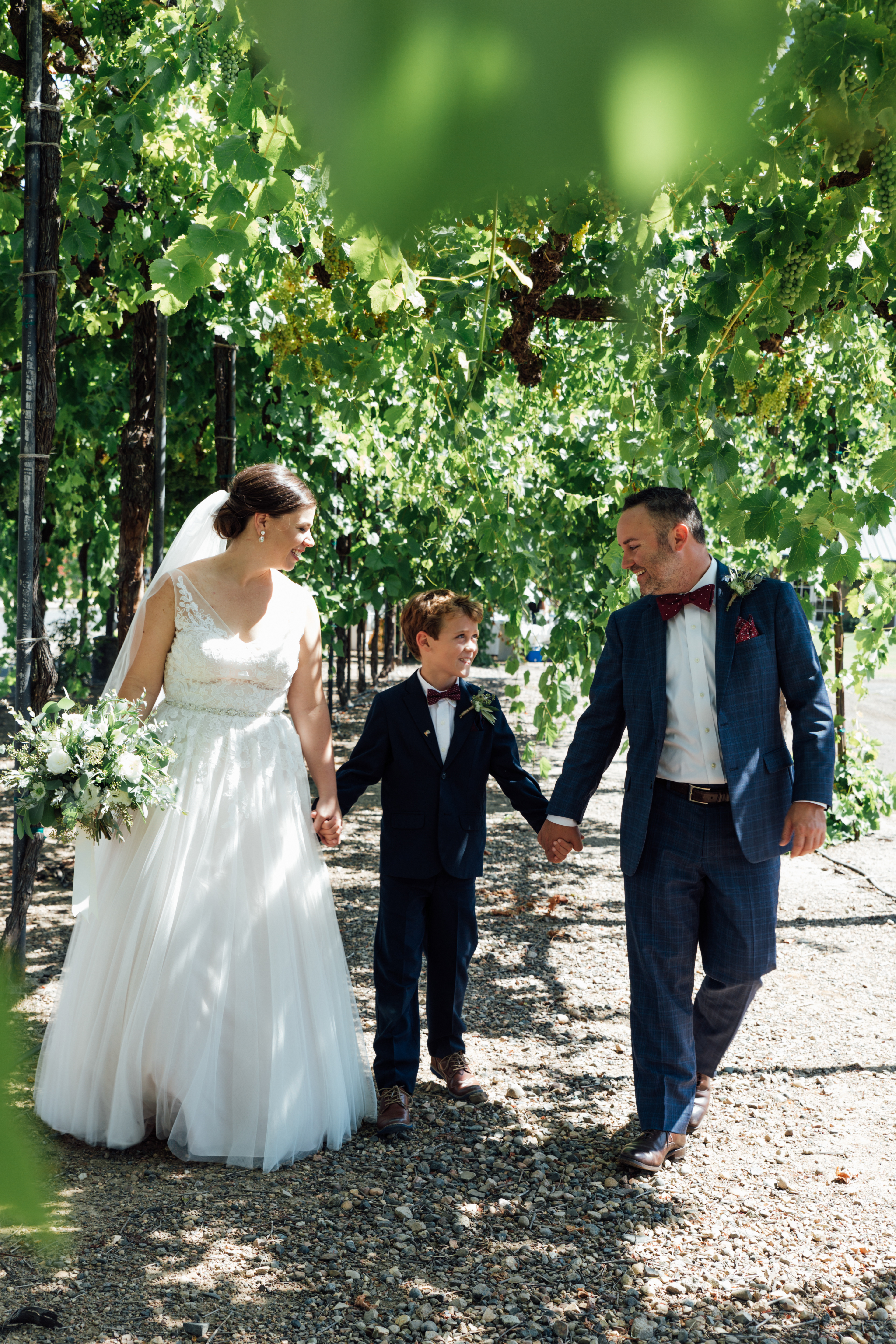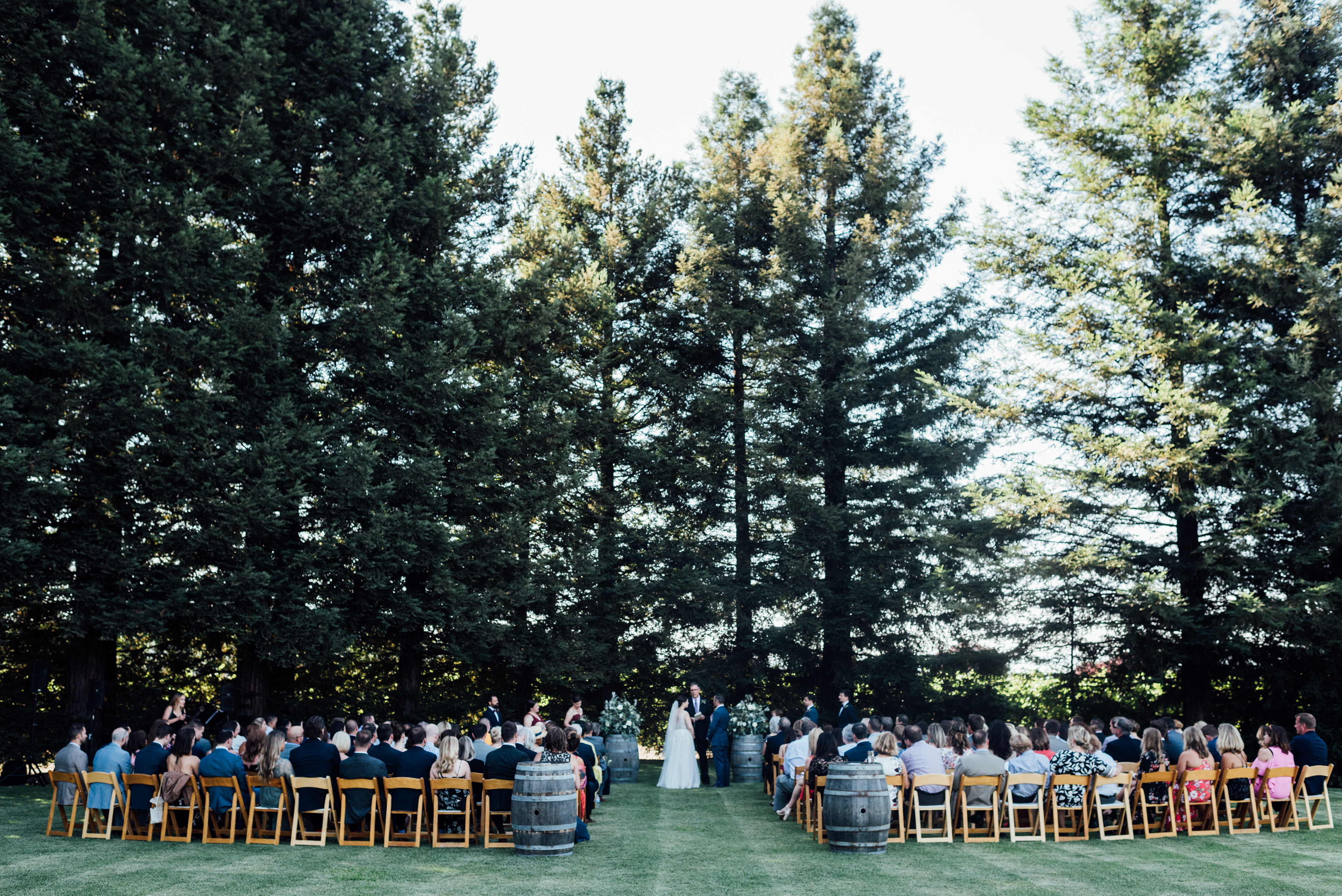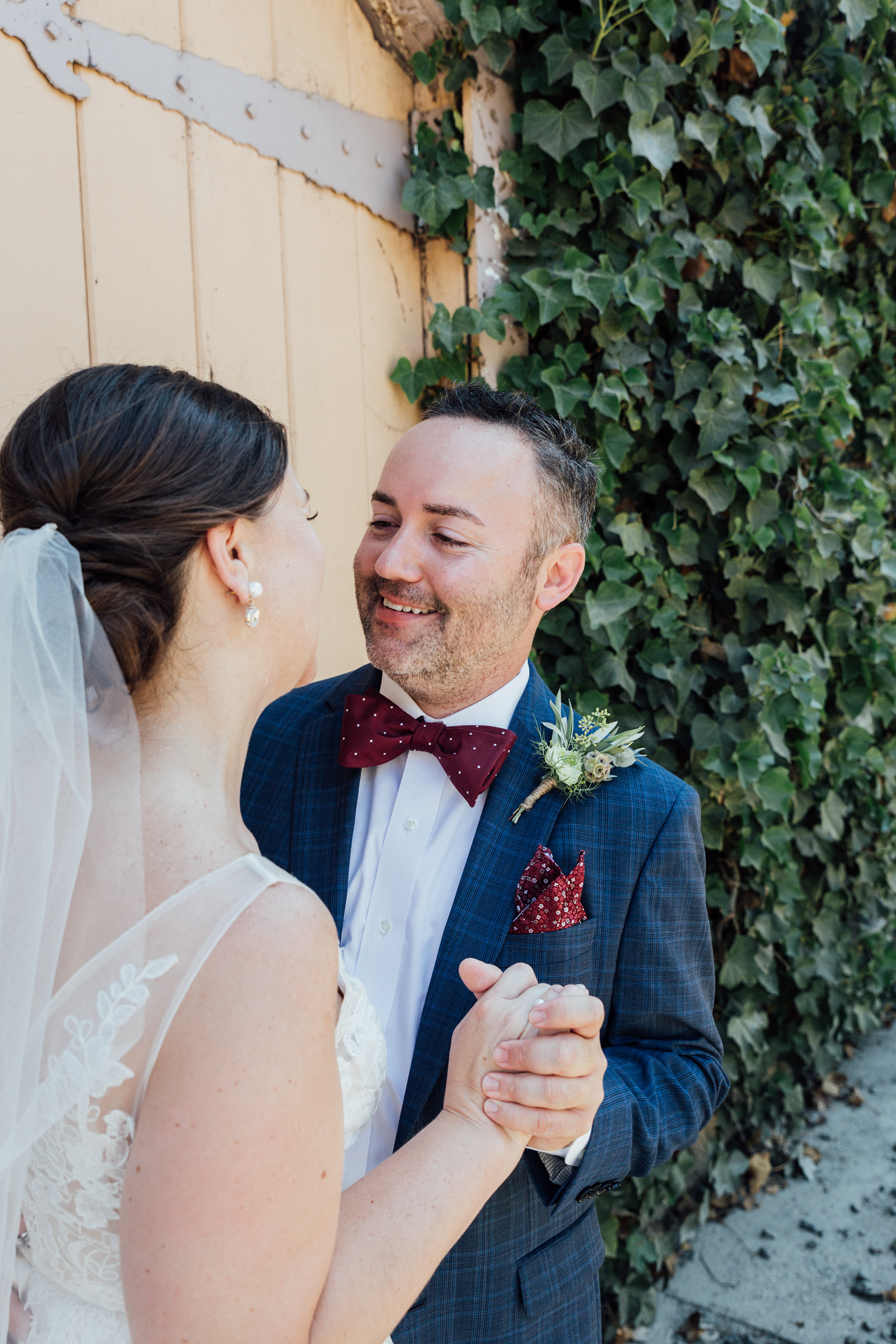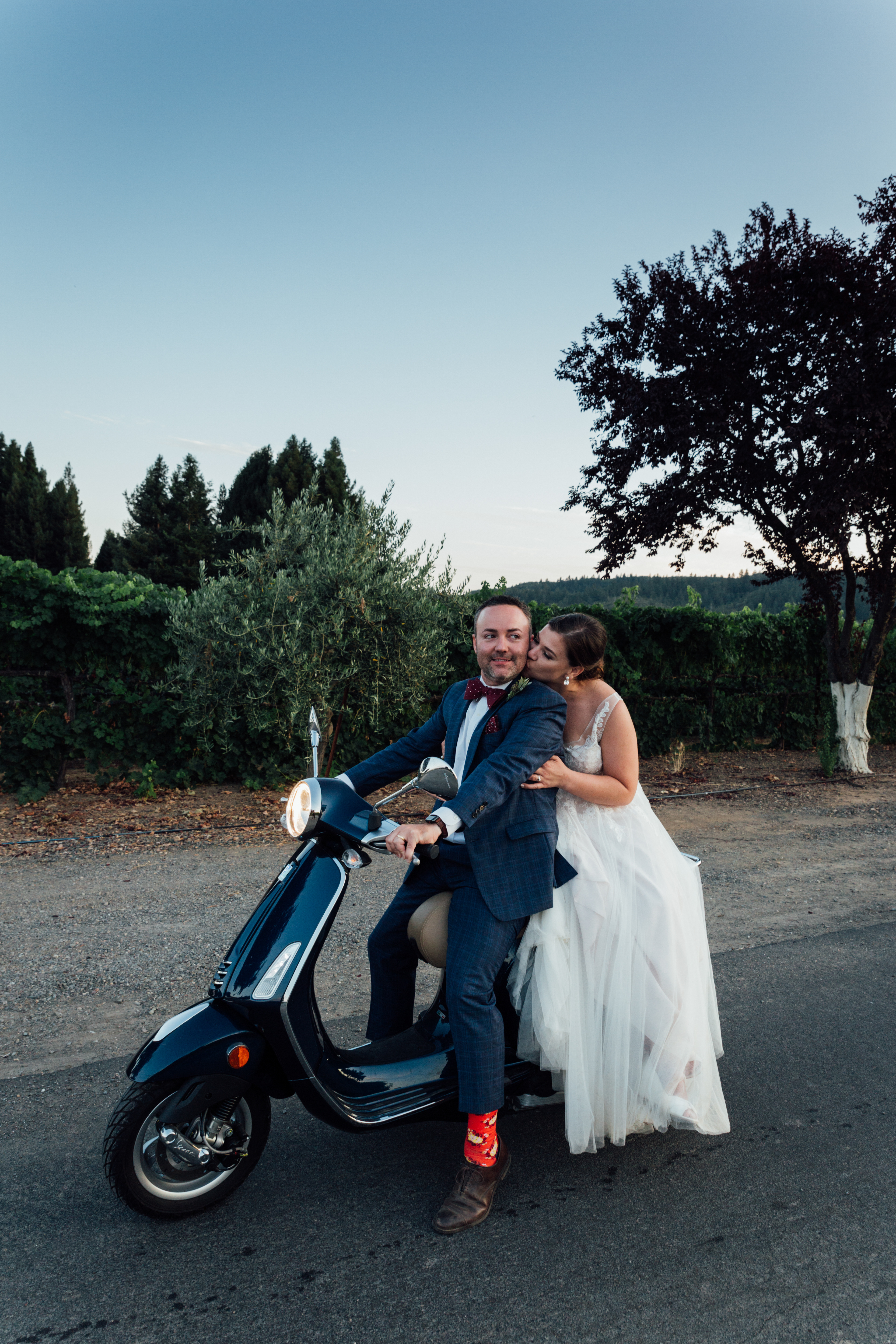 M E L I S S A  +  C H A D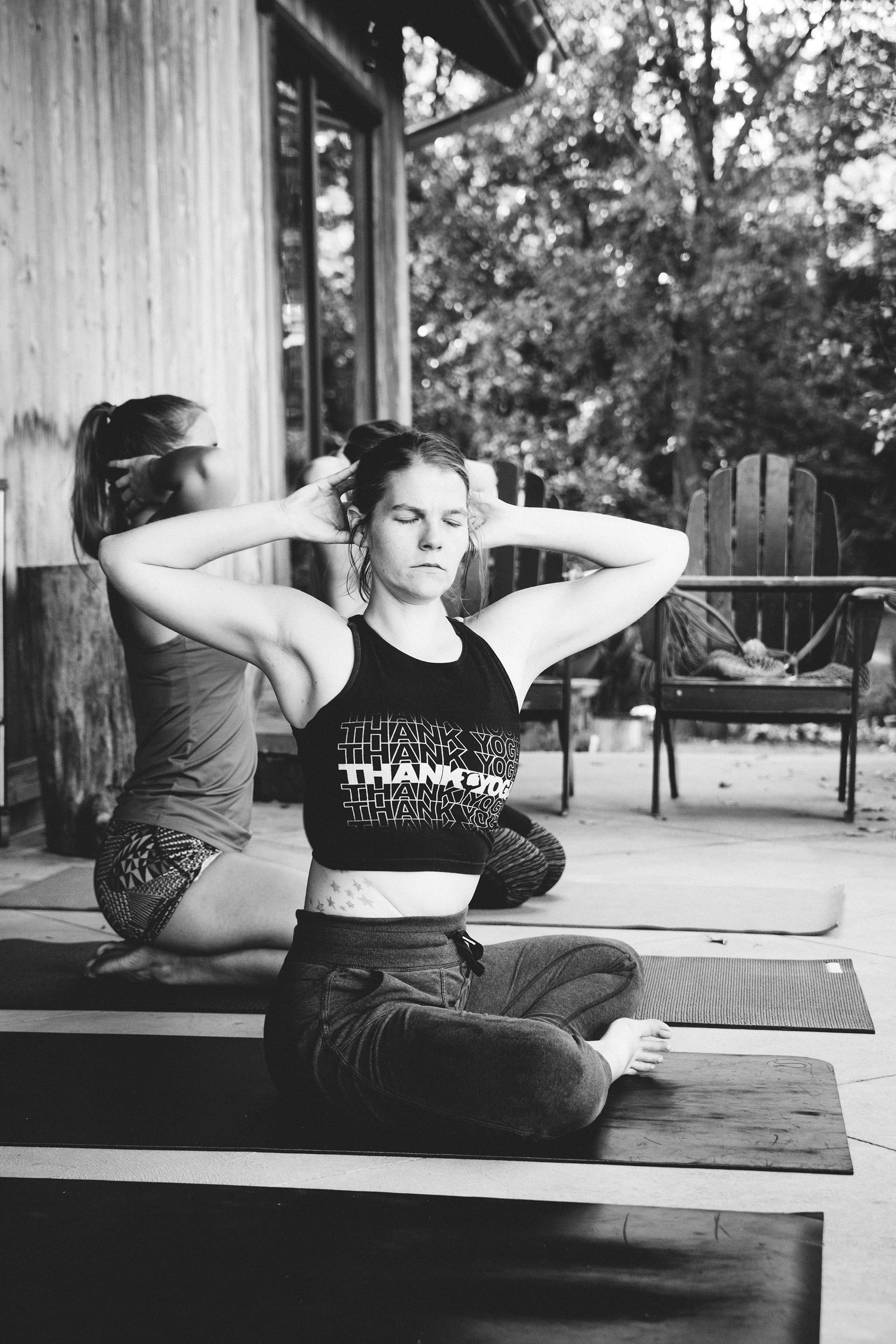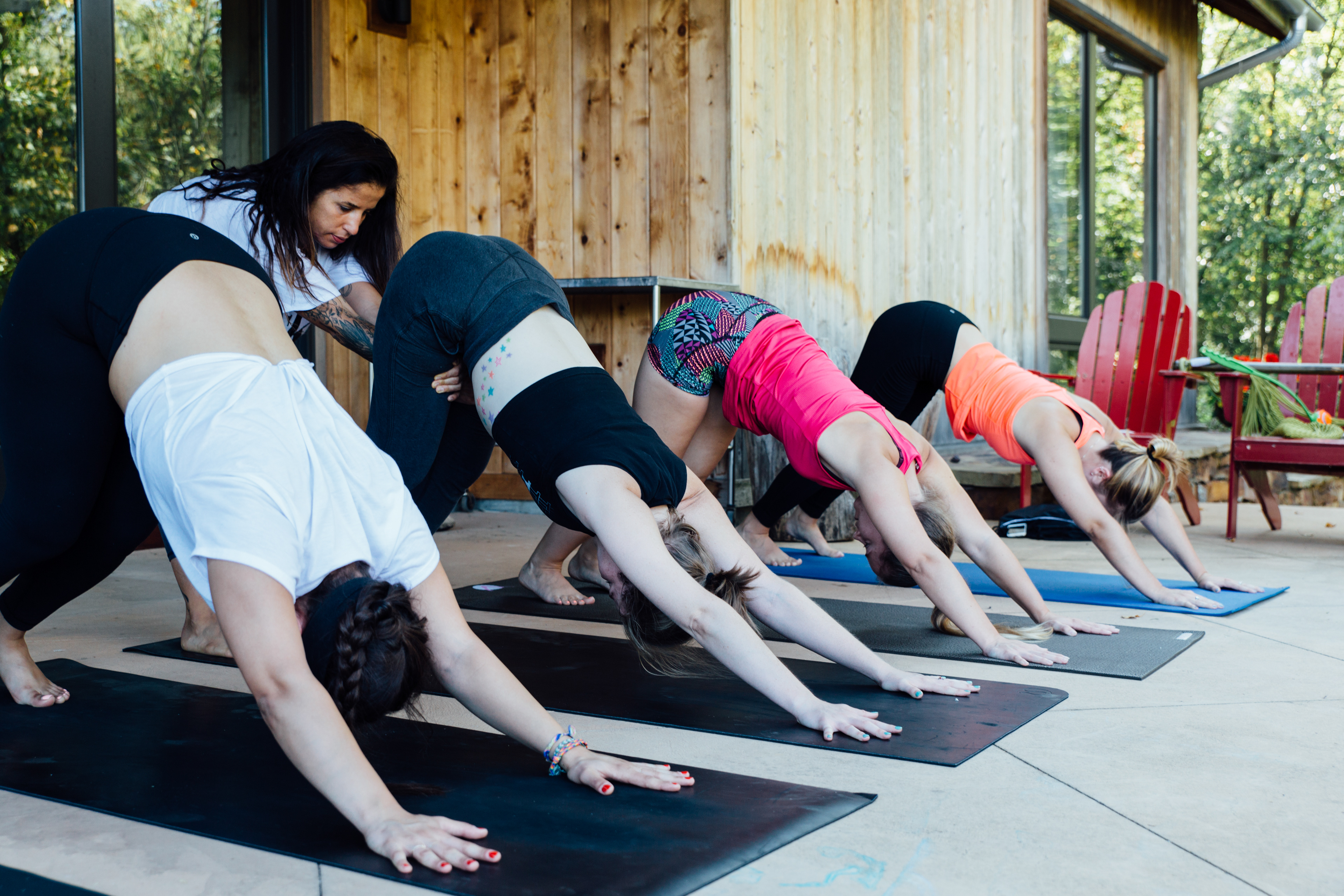 September 23, 2017 | Delaware, OH
As a yoga teacher, starting the day with intention both in her body + mind was important to Melissa. She decided to create space for movement and breath on the front porch of Chad's parent's house. It was such a loving way to welcome her best people to the day and the venue. 
Melissa + Chad's micro wedding was a wonderful example of how you can make something extraordinary out of a familiar space. Being in a comfortable space allowed for some very special moments like impromptu speeches, easy + delicious food (hello food truck!) to gather around and one of the most passionate first looks I've photographed to date!
I think it is also really amazing to think that Melissa + Chad can revisit the place they got married literally whenever they want. Imagine sitting around a bonfire with your family, locking eyes with your spouse and asking, "Hey, remember when we got married right over there a few years ago?" So good!
Read more about it on my blog.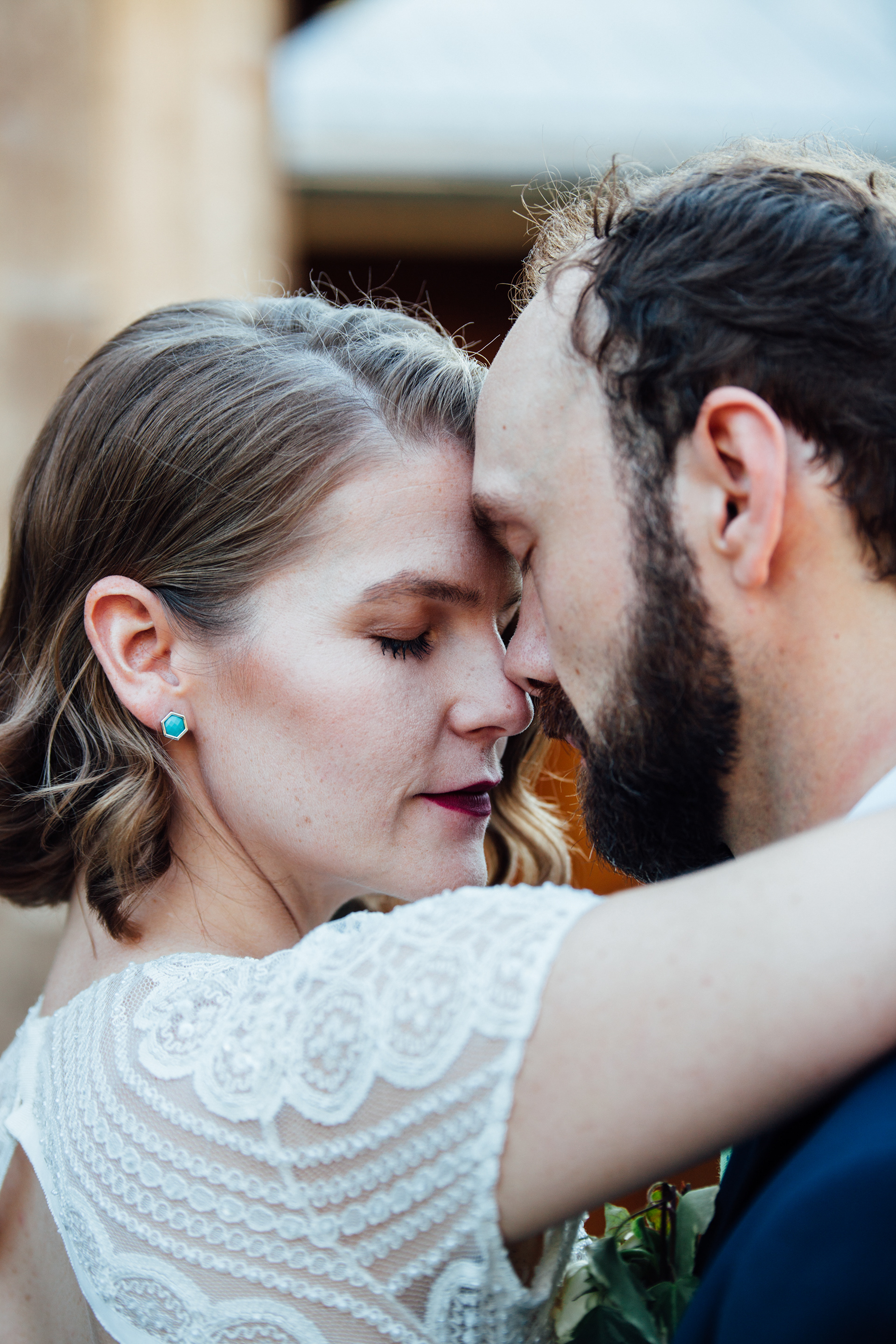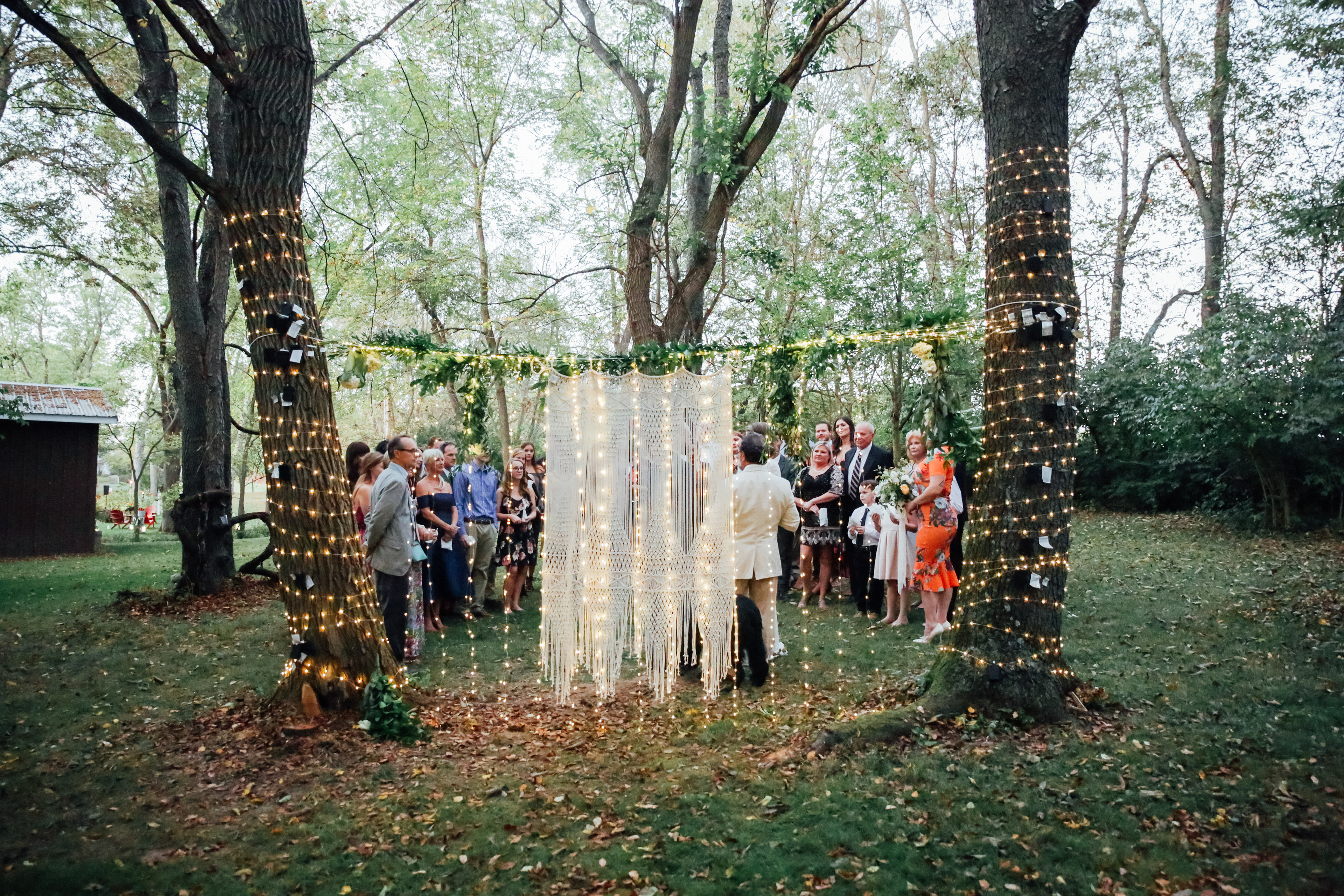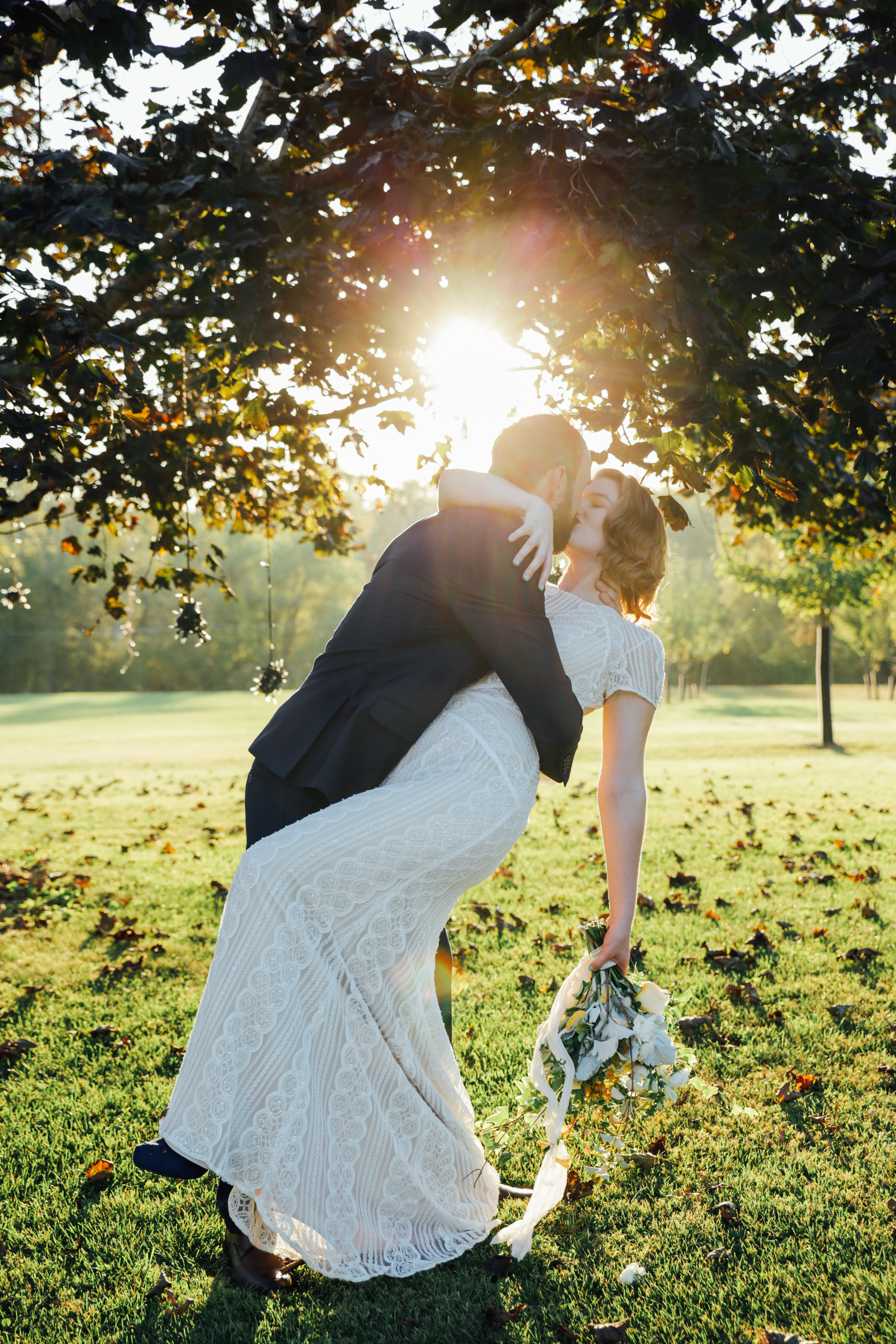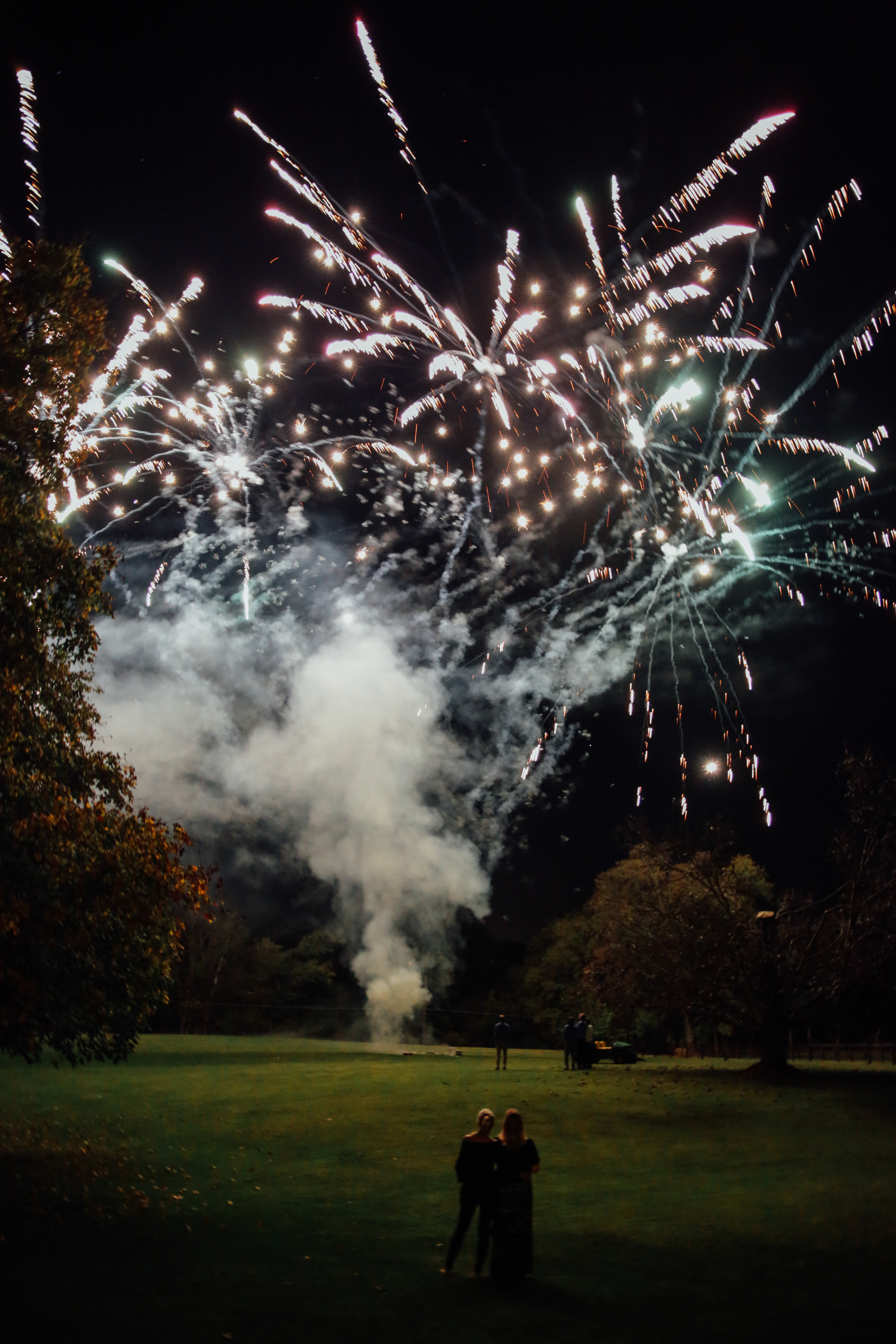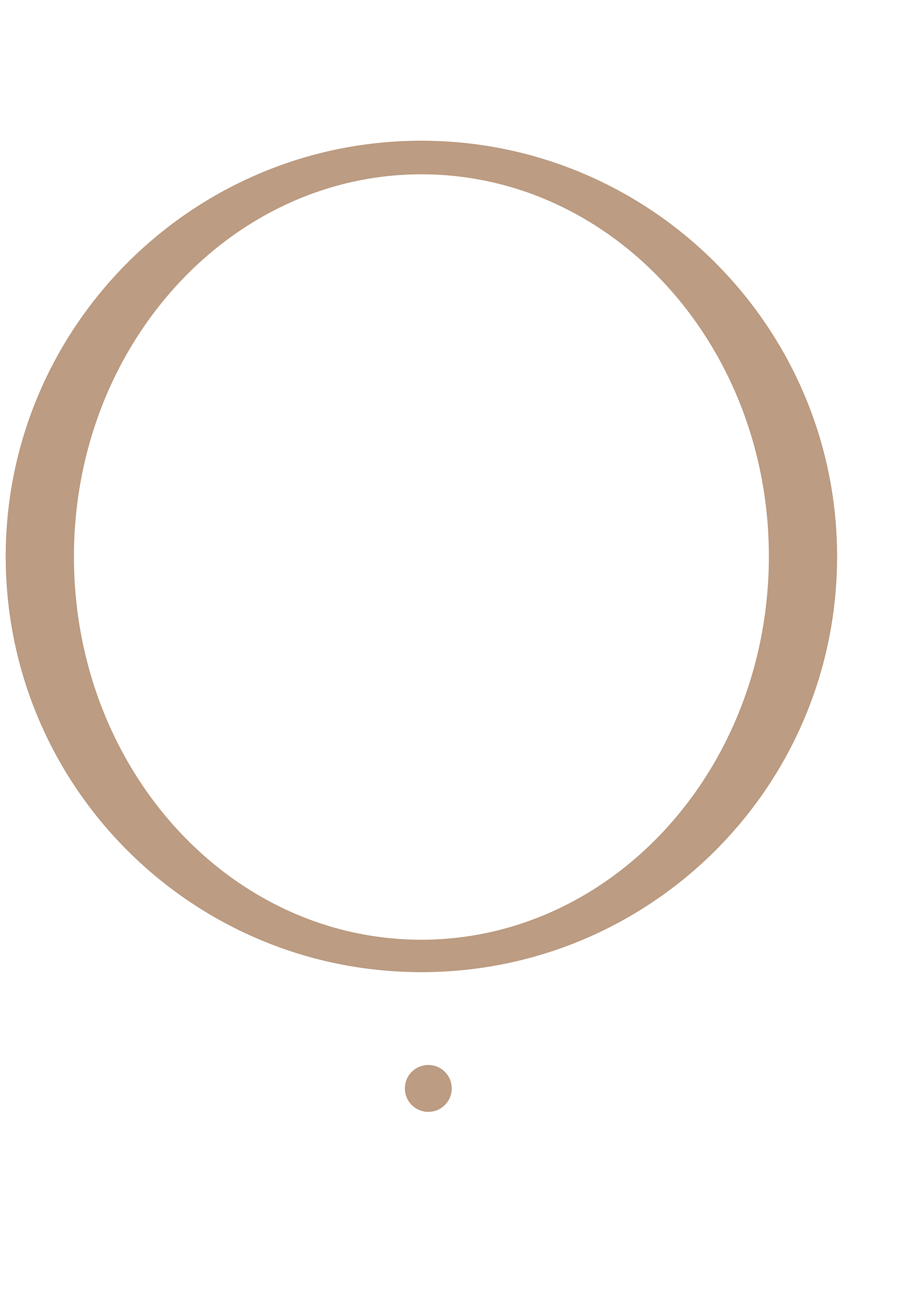 J A K E  +  B R I D G E T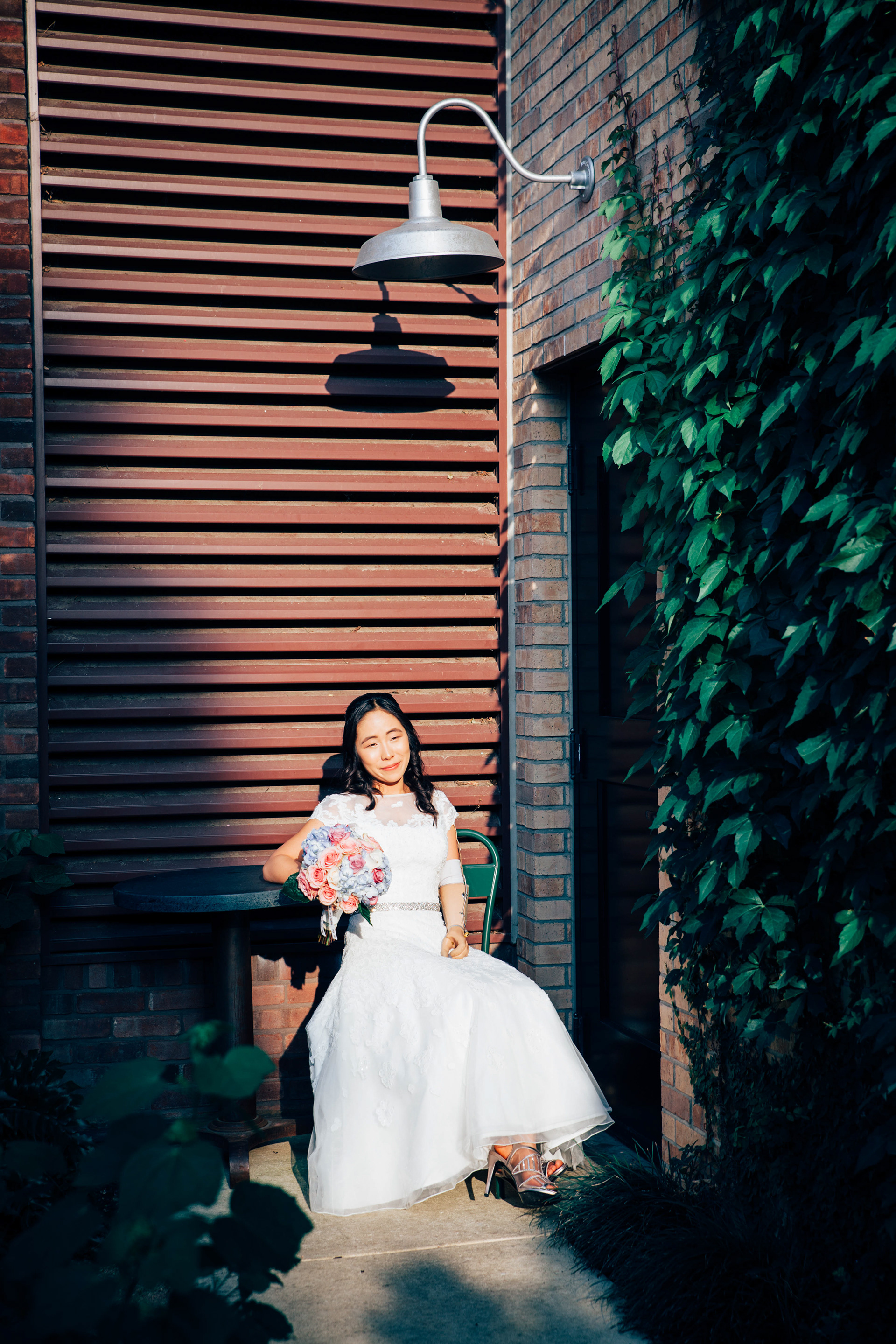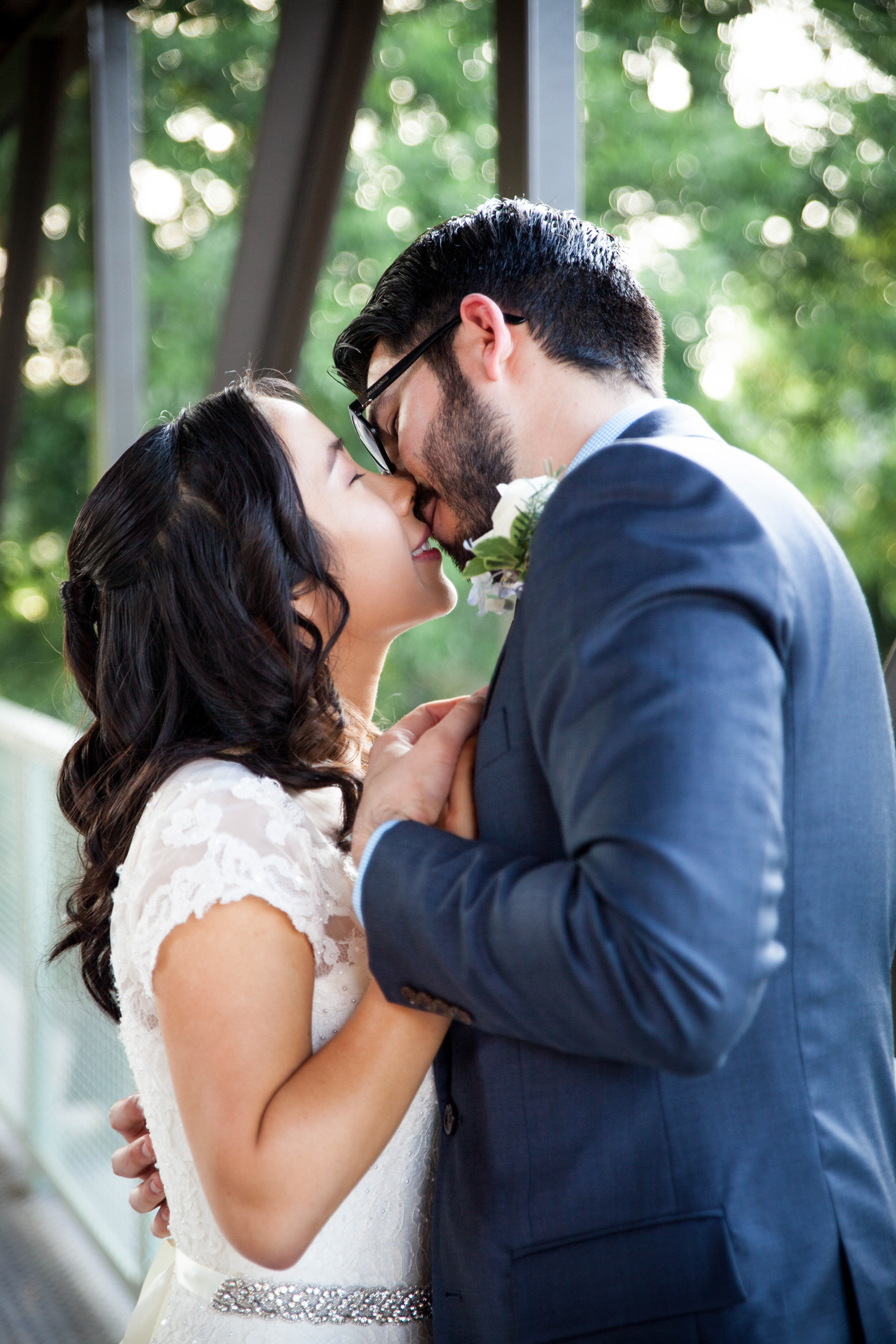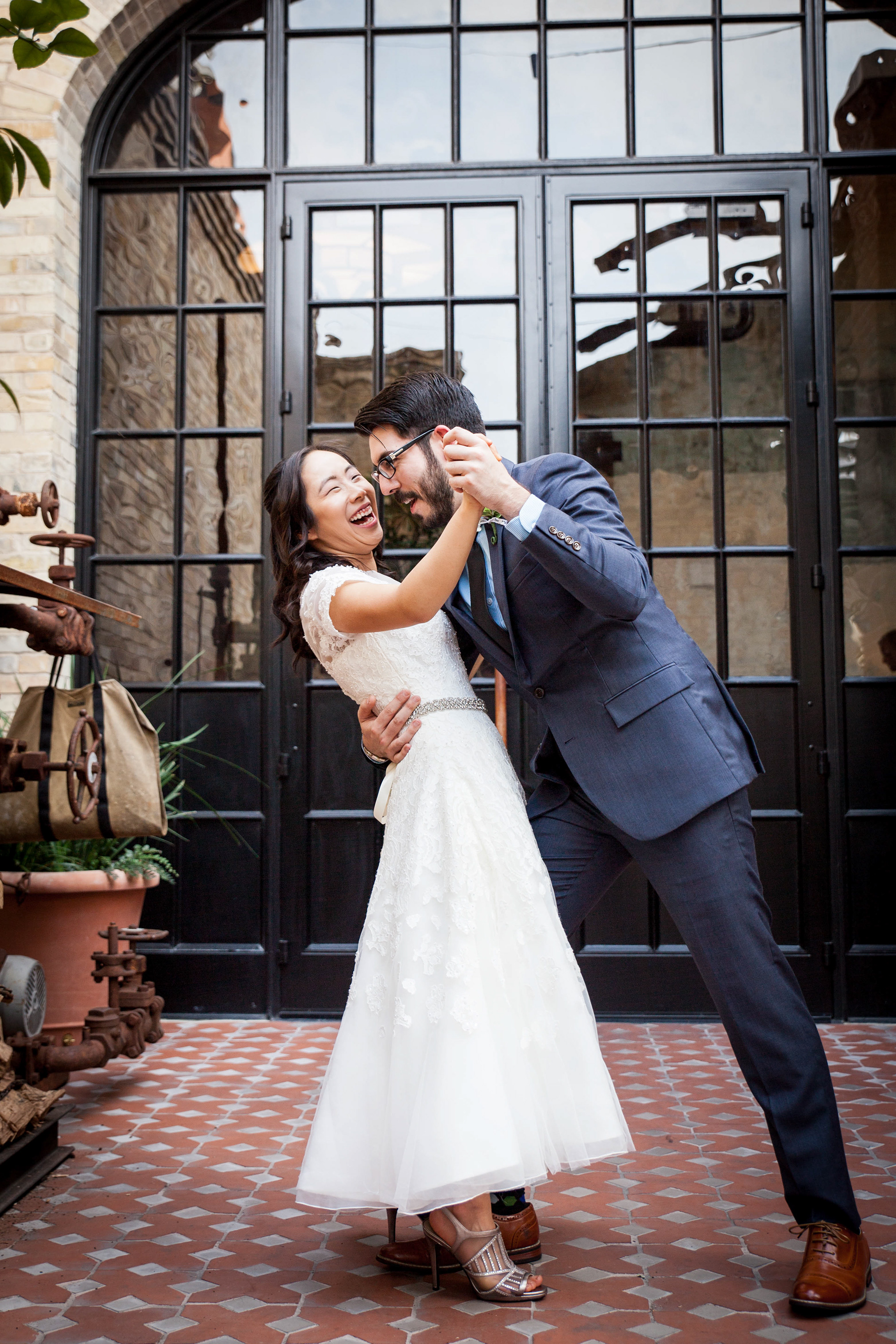 May 20, 2017 | Hotel Emma in San Antonio, TX
This was the first wedding I had the opportunity to photograph where the couple decided to build out their version of a perfect day(s) in a less than traditional type of way.
I remember listening to Jake explain the plan during our initial call and having this unnerving reaction that it just all seemed so simple. It wasn't what I was used to but I couldn't have been more excited.
He told me that they booked the private dining room at Supper inside the historic boutique Hotel Emma. Before dinner they planned to have a small ceremony right outside the hotel. We made time for portraits in the area but they got to spend most of the evening enjoying a farm to table meal with close family + friends. 
The following weekend I met them at the house they had just bought together. They invited more family + friends and were able to celebrate their new marriage with everyone while sharing in the excitement of their new home. Bridget wore her wedding gown and Jake his suit. It was a really nice way to bring both celebrations together.
I'm so grateful for this first opportunity to see how couples can dance to their own beat. I hope to be able to support other couples in finding what is right for them. 
March 27, 2017 | Jake + Bridget's Home in San Antonio, TX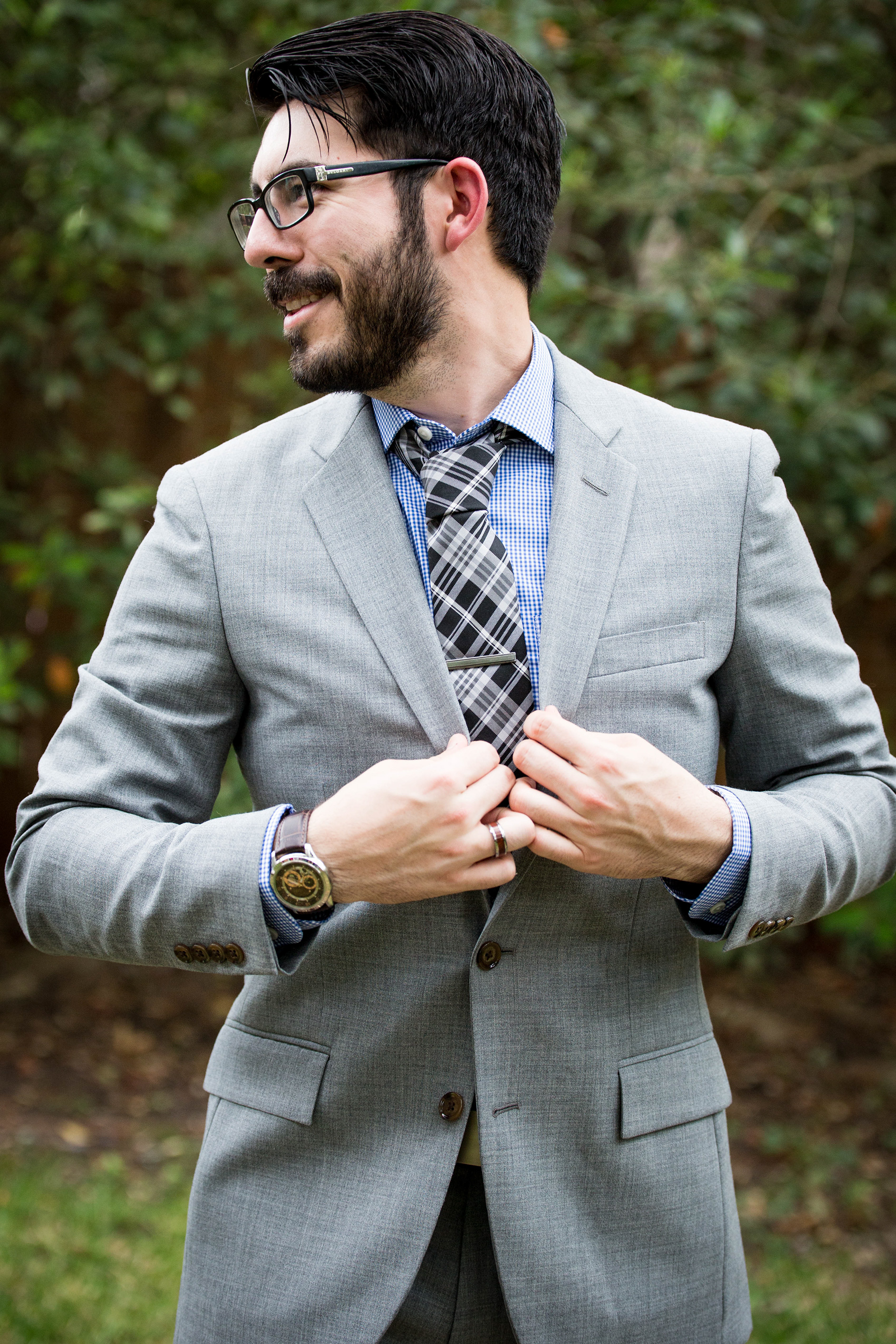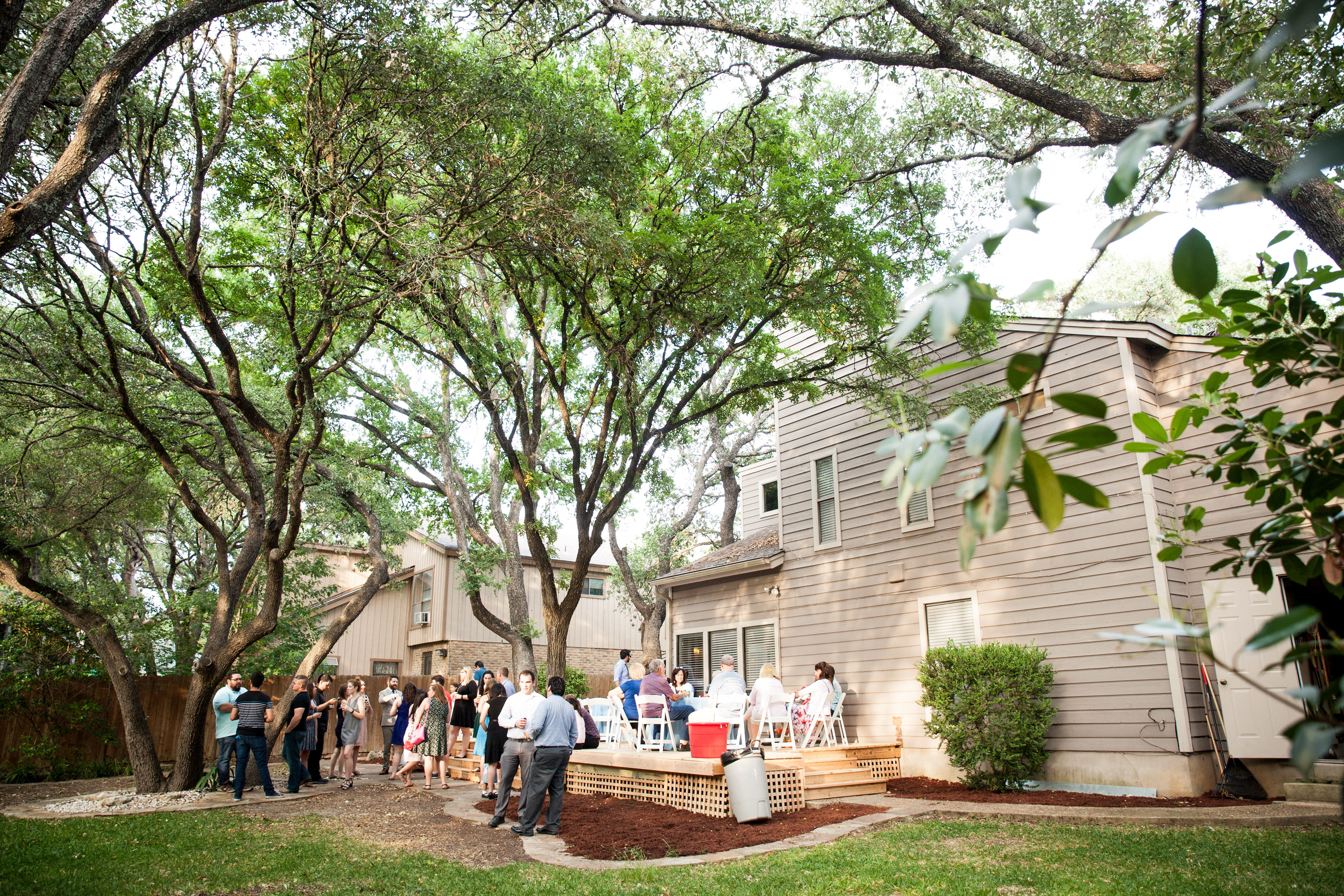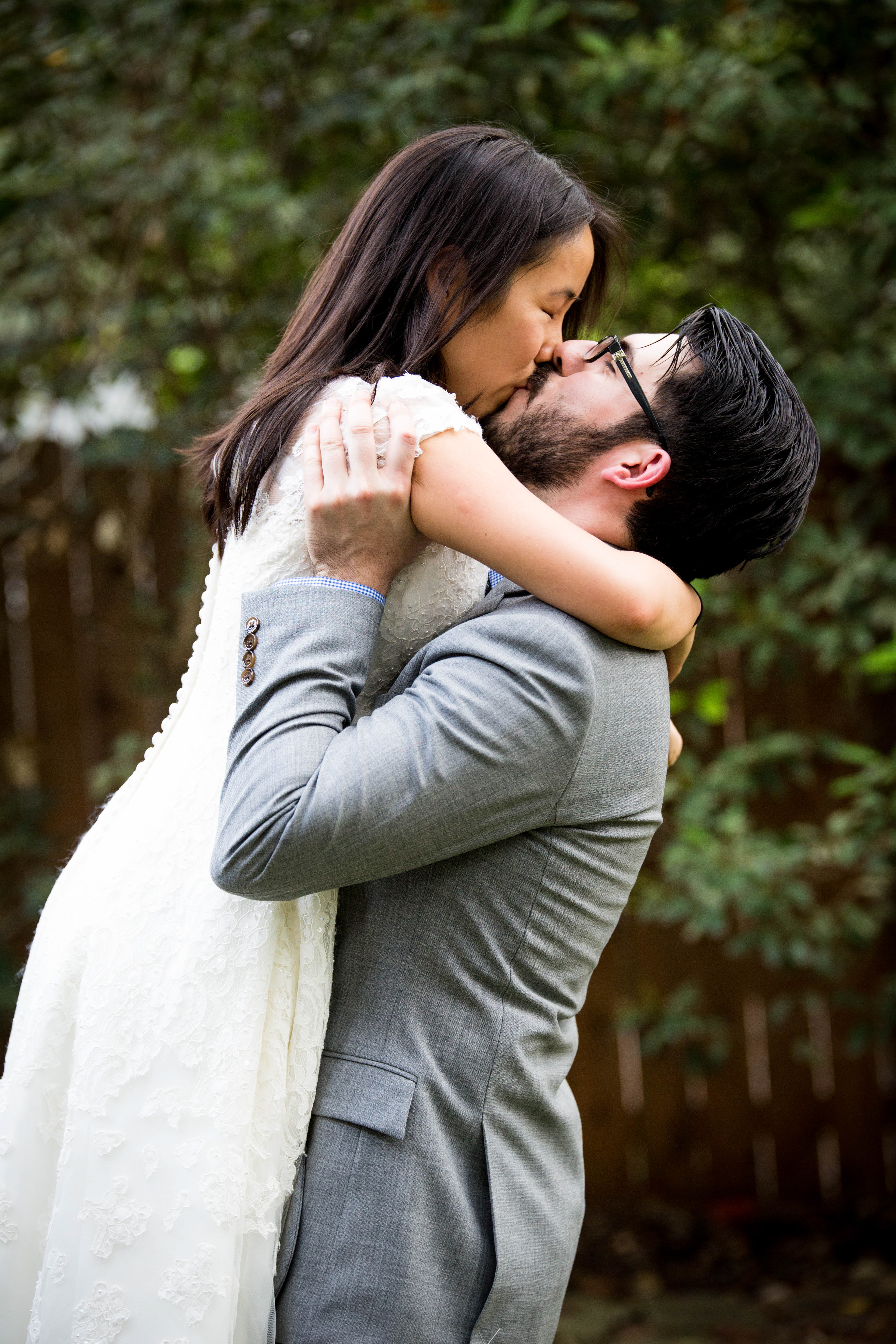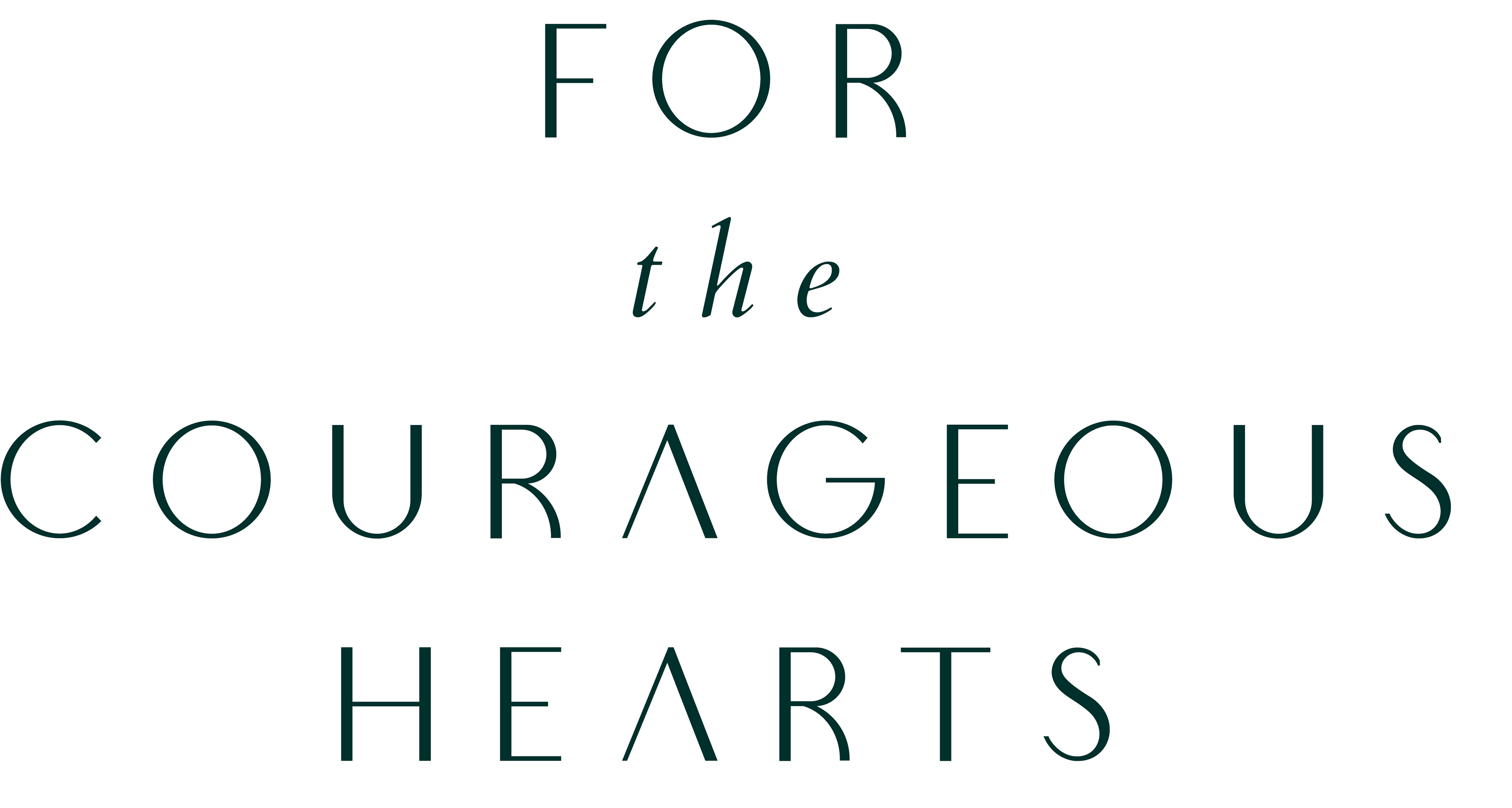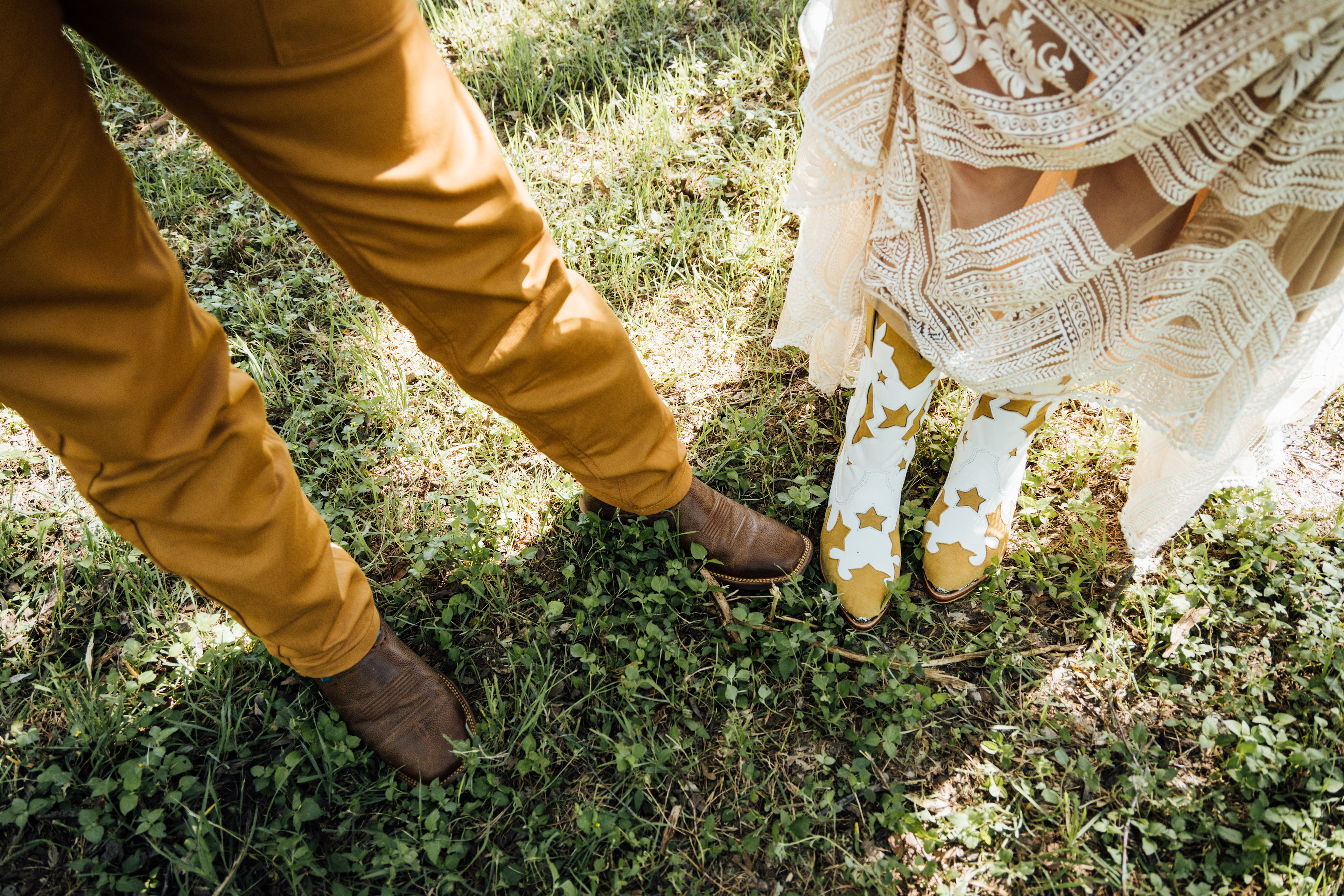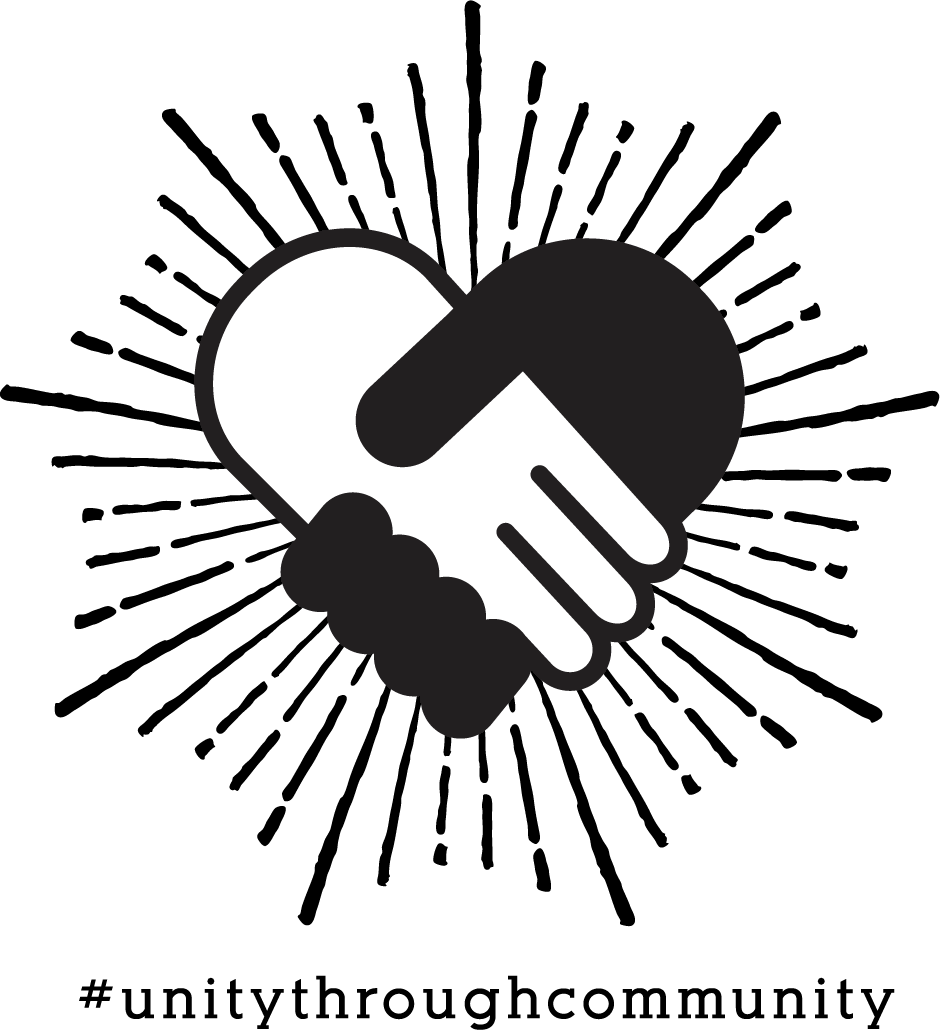 #unititythroughcommunity

As a member of the wedding community, 
I am actively working to:
Rid the wedding industry of racism, prejudice and bias
Support, promote and purchase from  creatives of all backgrounds
Commit to being accountable and holding each other accountable